Many feel that Sequim is the best place to retire in the U.S.  Here are some of the reasons so many retirees from all around the country believe that Sequim is the best place to retire in America.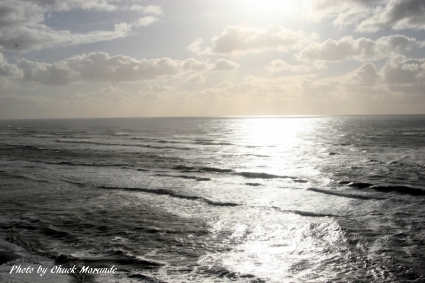 Number 1.  Sequim has one of the most agreeable climates and weather patterns of any American city.  Exhibit number 1 is the Sequim Blue Hole, aka the Sequim Rain Shadow.  Read the full description of the Sequim Blue Hole.
Number 2.  Sequim has a very low crime rate.  Exhibit number 2 are the tiny police blotters.  On June 21, 2012, the entire Sequim Police Blotter consisted of these 4 minor entries (compare this to any other city in the U.S.):  1:57 p.m. — Malicious mischief, in the area of Carlsborg Road and the Olympic Discovery Trail, 2:16 p.m. — Burglary, 9000 block of Old Olympic Highway, 7:31 p.m. — Vehicle prowl, 100 block of Hurricane Ridge Drive, 8:27 p.m. — Trespass, 600 block of Turnstone Lane.  Low crime is a major reason many of us feel that Sequim is the best place to retire.

Sequim is the Best Place to Retire with Few Natural Disasters
Number 3.  Sequim does not have a history of forest fires.  We have never suffered the horrendous losses of residents in Colorado or Arizona or California.  See how Forest Fires Hurt or Help Sequim Home Sales.
Number 4.  Sequim does not have a history of tornadoes, or hurricanes, or flooding.  Tornadoes across the mid-west, hurricanes in the southeast, and flooding in several states have destroyed thousands of homes, caused many deaths,  and disrupted lives forever.  Sequim is insulated from these terrible disasters, and this alone would make Sequim the best place to retire.

Number 5.  Sequim has no poisonous snakes.  If you've lived in the desserts of California, Arizona, or Nevada, you know how dangerous a rattle snake can be on a camping trip.  The "wilds of Sequim" are free from the threat of poisonous creatures.
Number 6.  Sequim has a low cost of living.  Property taxes are low, bond issues are limited, and many have their own organic gardens, and some hunt and fish for food and recreation.  Many Sequim residents also raise sheep, cows, Llamas, Alpacas, or chickens for food or for an extra source of income.
Sequim is the Best Place to Retire – The People
Number 7.  Sequim does not have the extraordinarily high temperatures that hit many states every summer.  While others suffer 100° to 110° temperatures in sweltering heat, Sequim temperatures may hover in the 70's and 80's on a typical summer day.  The news of the worst drought 50 years in the midwest foretells higher food prices and other consequences, but Sequim has never had a drought.  And how could I forget to add that we also don't experience the icy cold temperatures of much of the northeast and all the northern states, including Alaska where I grew up.

Number 8.  Sequim has great golf courses.  The Cedars at Dungeness is the driest course in Western Washington, and that includes all the Seattle area courses.  Read more about this Sequim Golf Course.  For passionate golfers, this alone is reason to say Sequim is the best place to retire.

Number 9.  Sequim has the Olympic National Park with hiking and camping in untouched old growth forests.  See photos at Hurricane Ridge and Lake Crescent.  It has been said that Sequim has more recreational activities than any other American city.  I can't say for sure if this is true, but it may be.  I can't think of anything you can't do here, except downhill skiing on a major ski hill.  But you can do that at Mount Baker or Crystal Mountain or several other nearby ski areas.
Number 10.  Sequim has Bays, the Strait, rivers and lakes, and the Ocean for serious boaters, kayakers, and fishermen.
Come and see for yourself.  Sequim is the best place to retire.
Last Updated on July 26, 2012 by Chuck Marunde