The Sequim area is extremely popular for retirees from around the U.S. from Florida to Alaska, and from New York to California (and Hawaii). I have represented buyers from over 35 states who have bought their dream homes in the Sequim area. Thank God for the Internet, because you can do so much online research on Sequim and the entire Sequim area. The purpose of this article is to share more about the Sequim area and to help you focus on exactly where you want to live.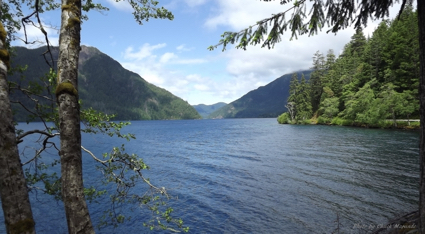 The Larger Sequim Area
Is the Sequim area where you want to live? This is a key question, because before you decide to look at homes, you should already have decided on where you want to live. Okay, there's nothing wrong with looking at some homes in an area you might like so you can get a feel for the homes available in that area, but the priority is choosing your retirement area first, and then shopping for homes in that area. The perfect home in the wrong area would not be good.
The larger Sequim area consists of Sequim, Carlsborg, Port Angeles, Port Townsend, Port Ludlow, Port Hadlock, and further south Quilcene and Brinnon, and a little to the southeast, Chimicum, Nordlund and neighboring towns. Sequim is the center of what I am calling the Sequim area. That's because Sequim is where you find the major shopping and medical facilities (including the hospital in Port Angeles 15 minutes away), and Sequim is the dream retirement area because of the "Blue Hole" or the "Rain Shadow" and the perfect climate. Many find the Sequim area to be the ideal location for the ultimate quality lifestyle.
Sequim Area Extended
Port Angeles is a larger population, but it also struggles economically with no apparent vision or long term purpose. The leaders of Port Angeles have not defined a vision in half a century, and the good people of Port Angeles are paying a dear price for such a dreadful lack of leadership. The real estate market is substantially weaker than the Sequim real estate market as a result.
Port Townsend is a great town, and there are some beautiful homes there. But there are also some very odd homes there. While Port Townsend is a fun town with some of the best little family owned restaurants on the entire Olympic Peninsula, it is also well known as one of the most liberal towns in the Northwest. Locals joke that the 60s hippies from Berkley moved to Port Townsend. Political views, dress and lifestyle preferences would tend to affirm the liberal bent. If you're liberal, this is all positive news, but if you're a strong conservative, this may not be such great news.
Port Ludlow and Port Hadlock are quaint little communities, but like Nordlund, Quilcene, and Brinnon, most retirees consider these areas to be a bit remote and far removed from shopping and medical facilities. But if those issues do not concern you, you might find your piece of Heaven on a gorgeous little bay where the fishing and boating are great.
Here are three great free online resources for you. The first is Sequim Listings online. Don't bother with Zillow, because it is not nearly as accurate as this Sequim Listings site. The second great site has over 2,000 articles written specifically for buyers looking at the Sequim area, and you'll find that site at Sequim Real Estate Blog. And the third MLS site is for all the listings outside Sequim, including all the little towns I mention as well as all the islands from the Olympic Peninsula to Seattle's shoreline. That site is Island Homes for Sale. 
If you need help narrowing down your choice in the Sequim area, you're welcome to ask me questions on almost anything. I moved to the Sequim area 22 years ago, and I spend all my time looking at homes and exploring all of these areas I've mentioned. Now you know more about the larger Sequim area.
Last Updated on September 6, 2019 by Chuck Marunde