What if I told you there is a new home on the market with a stunning valley and mountain view and priced $153,000 below assessed value? It's priced for an immediate sale at $449,900.  See the full Sequim MLS listing sheet. This is most likely the best deal in all of Sequim right now, and believe it or not, it is a 5,008 square foot Bell Hill home with a complete kitchen on both floors, gorgeous views from both floors, and 2,000 square feet of decking.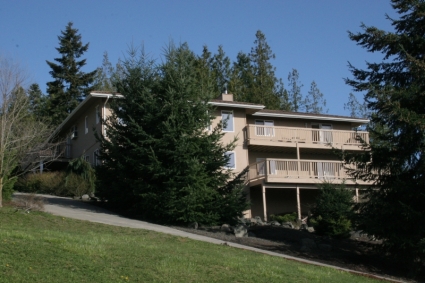 This is a new listing in the MLS.  If you want to see this home, call me on my cell phone at 360-775-5424.  If you're serious about this kind of home, I would not recommend waiting while others consider buying it.  It is priced $153,000 below the county assessor's value, and while we all know the assessor is often high or low, in this case their numbers are about right.  This home is priced $100,000 to $150,000 below its true fair market value in this market.
See the video tour at Sequim Bell Hill Video Tour.
Last Updated on July 27, 2012 by Chuck Marunde