Everyone wants to buy the right Sequim home, but what is the right home?  For most it means buying a home that meets their needs and that they can enjoy in their retirement.  The location must be right and the floor plan must work.  Of course, the price must be within budget.  There are many other factors, but after showing thousands of homes over many years, I can tell you that most of my clients know in the first minute after they walk into a home if it is the right Sequim home.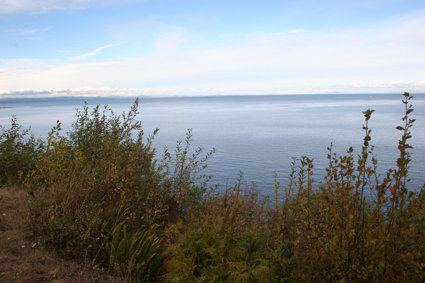 The Wrong Sequim Home
As with a successful military career, the key to buying the right Sequim home includes not making any major mistakes.  The last thing you want to do when you buy a Sequim home is buy the wrong home.  Let me explain.
The Sequim Home That Won't Sell
Many homes have been for sale for two or three years and still have not sold.  Why?  Because no one wants these homes.  Why? Here are some of the reasons a home may not be the right Sequim home:  a home in a less attractive area, a home with an unconventional floor plan, an old home, and a home that does not include features for both the man and the woman (i.e. a beautiful kitchen and a nice garage and/or shop). Any one of these negatives can make a Sequim home the wrong home that you may have trouble selling someday, but a home with many of these negatives almost guarantees you won't be able to sell your home years from now.
When you are filtering homes online and when you come to view your short list, wouldn't it help to have a local Sequim buyer's agent who knows the market and who can help you avoid buying the wrong Sequim home?  After all, moving and retiring and living happily ever after definitely involves buying the right Sequim home.
Last Updated on September 19, 2019 by Chuck Marunde