What Sequim home appliances are included when you buy a home?  You may want to ask for some of the appliances in your purchase agreement.  What can you ask for?  What is reasonable?  This article will answer these questions.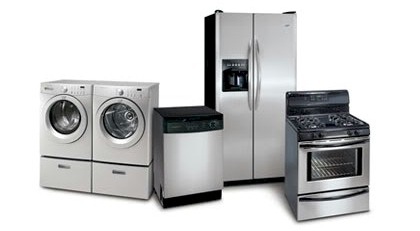 Sequim Home Appliances Are Big and Heavy
If you're going to submit an offer on a nice Sequim home, and the home is a custom built newer home with a nice kitchen, the sellers probably selected nice appliances that are ideally suited for the home.  An aluminum refrigerator and a matching oven, stove and microwave may all fit very nicely in place in the kitchen.  And a beautiful washer and dryer set are already in place.  If you're moving to Sequim from the San Diego area, you may not be all that excited about hauling heavy appliances all the way to Sequim, especially when they may not match your new home as well as the existing appliances.  And you know that to replace these Sequim home appliances would be very expensive.
Sequim Home Appliances Included?
A seller's MLS listing will show what appliances the seller has automatically included in the purchase.  Any Sequim home appliances not included will not be yours at closing.  But you can ask that specific appliances be included in your offer.  As we used to say in my contracts class at law school, "The offeror is the master of the offer."
A seller would be wise to let an appliance or any of their Sequim home appliances go with the purchase at no additional cost, or they could risk losing the buyer and killing their chance of selling their Sequim home.  Most sellers in the Sequim area are moving a long distance across country, and taking heavy appliances would cost a lot of money, not to mention hard labor in the moving.  Most sellers say it's not worth it.  So when you make an offer on your home, ask for the Sequim home appliances.  There's no guarantee the seller will agree, but there is a high probability they will, and considering the moving expense and cost of appliances, wouldn't it be nice to have all your Sequim home appliances included in your purchase?
Last Updated on September 19, 2019 by Chuck Marunde