Several soon-to-be retirees have recently asked me if they should consider buying their Sequim home now, long before they plan to retire and live here. Their question goes on to ask if it would be practical to buy it now and rent it for a period of years until they move to Sequim. Here is my response to one client.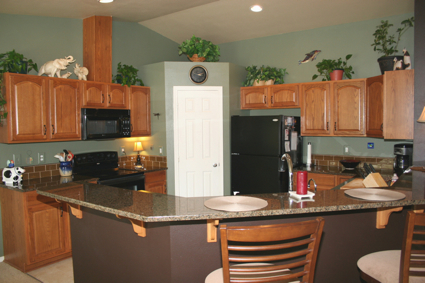 Sequim Home Early Purchase
I think there are three considerations. First, is this a good time to buy a Sequim home, and will your home appreciate over the years ahead before you arrive? The answer is a resounding yes. Prices stabilized here about two years ago and are slowly starting to increase. Very slowly. I think in 10 years or so, prices will be back where they were in 2005.
Second, can you rent the house out for a decent monthly rent between now and the time you come? Right now the answer is yes. I suppose the rental market may change in the coming years, but it is very hard to find a decent 2 or 3 bedroom rental home in the Sequim area right now. I cannot tell you how many people have called me to ask if I know of a rental house anywhere in the Sequim area. One couple was quite desperate when they couldn't find an appropriate rental. There are some rentals on Craigslist, and there are three rental management companies, but it is very hard to find a nice 2 to 3 bedroom rental home that isn't a bit odd or isn't way out of town.
Sequim Home Rental Rates
Third, if you buy a home and rent it, would that make financial sense? Right now the fair market rent for a basic home like the one you want to buy is about $1,200 per month. If you buy a home for $225,000 and put $40,000 down, your monthly mortgage payment (not counting property taxes and insurance) would be $997 per month based on current mortgage rates. By the time you pay taxes and insurance, you would be at a break even point, or you might have to come up with a little money to cover your annual expenses. You can play with the purchase price and down payment to see what your monthly payment would be at:
Sequim Home Mortgage Calculator
Combine these reasons with the likelihood that interest rates are going up and prices are headed upward in the years ahead, and the time to buy, if you can, is now rather than a couple of years from now. In my humble opinion, this is a reasonably good time to buy a Sequim home and rent it out in anticipation of retiring in Sequim.
Last Updated on September 21, 2019 by Chuck Marunde