Get ready for the Clallam County Fair in Port Angeles coming August 14th.   What's coming?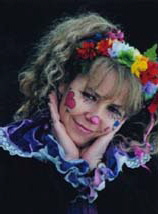 Draft Horse & Mule Show (Thursday, 6:00pm)
MOTO-X   Show (Friday, 5:00pm and 8:00)
Logging Show (Saturday, 12:00pm)
NPRA Rodeo (Sat., 5:00pm and Sun., 12:00pm)
Demo Derby (Sunday, 5:00pm)
My boys were in 4H when they were young.   Bristol raised a pig, and Brady raised a lamb.   I can still see them walking their animals around the ring and auctioning off their animals to raise money.   I'm telling you, memories like this are precious.
There's a lot more to see, and a lot of great food.   See you at the fair!
Last Updated on July 29, 2008 by Chuck Marunde