It does matter who the listing agent is when you are a buyer.  I don't mention it to my buyers when we are looking at homes, but I notice who the listing agent is, and it tells me a lot about how the negotiations may go, and if we reach mutual acceptance, it also tells me quite a bit about how the transaction will proceed.  Good lawyers always want to know which judge has been appointed to their case.  It is very important for lawyers to know the judges and their proclivities, because that may determine which way a case goes.  The same is true in real estate.
The Listing Agent Role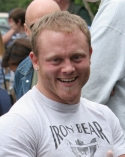 I love working with a professional, competent, and courteous listing agent when I represent a buyer.  I can tell you it makes all the difference in the world for me and for my client.  The ideal transaction starts and finishes with everyone communicating well and doing a good job for their clients.

The Listing Agent Sets the Listing Price
The very first challenge you will have as a buyer is the listing price.  Is the listing price within what I call a "reasonable price range?"  Obviously, the responsibility for overpricing falls on both the seller and the listing agent.

If you're a buyer trying to make a rational offer on a home and it is listed far above FMV (fair market value), the seller may think your offer is a "low ball offer" when in fact it may be a very reasonable offer.  It is important for the listing agent to have the right kind of conversation with the seller, or you may never reach mutual acceptance.  This is a scenario I have personally experienced many times.  For example, I submitted an offer of $400,000 for a buyer two years ago on a home that was listed at about $600,000.  Today, two years later, that house is still on the market for just a little over $400,000.

The Listing Agent as Negotiator
It's important that both the buyer's agent and the listing agent have the experience to be good negotiators.  There are many aspects to a smooth negotiation and a smooth transaction all the way to closing as we work through the contingencies, but I can tell you as a buyer's agent that it makes all the difference in the world who the listing agent is.   It's always a pleasure to work with a good listing agent.

Last Updated on September 6, 2019 by Chuck Marunde