I have many wonderful California clients who retire in Sequim, so I couldn't resist echoing some of their thoughts about why they move from California to Sequim.
I live in California where the sun is bright and the flowers bloom,
Where highways are byways, and mudslides and fires consume.
I live in the masses and the overpasses and I promise it's full to the brim,
Oh, can you imagine how I long for the paradise known as Sequim?
I seek and I search for that perfect little perch,
And I know in my heart, satisfied will be my thirst,
When at last I find my dream home in that one place never grim,
My home, my destiny, my retirement dream, yes it's Sequim.
Night and day I travel the Internet superhighway,
I look, I long, I sing a song, but where oh where will I stay?
I love the trees, the mountains and the sea, and I love to swim,
So why am I here in California and not in Sequim?
I know that I know that I need a Sequim Buyer's Agent,
But I wait and I wait, did I say I procrastinate?
Where oh where will I find that ideal buyer's agent, I'm stuck.
Alas, a Google search of "Sequim Buyer's Agent" answered–it's Chuck.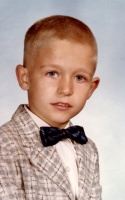 Chuck Marunde, J.D.
Sequim Buyer's Agent
Sequim-Real-Estate-Blog.com
chuckmarunde@gmail.com
360-775-5424
An early photograph, much earlier.
Call or email me today.
Last Updated on July 27, 2012 by Chuck Marunde