Home buyers beware!  There are many traps for the unwary buyer, and even if you have bought and sold a dozen homes, each state and county has its own unique real estate issues.  But there are many other traps that catch good intelligent buyers.  Here's a true story of buyers who did not get what they thought they were buying.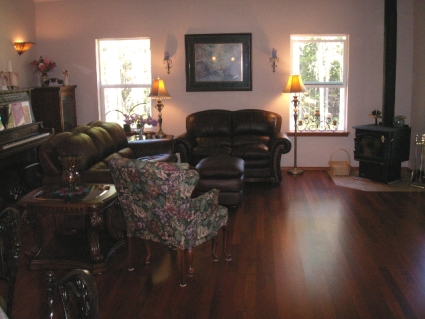 Home Buyers Beware of Traps
A nice couple purchased a home through their own buyer's agent which was listed with another real estate company.  The property consisted of two lots with the home on one lot and a large garage on the other lot.  Unfortunately, this nice couple did not buy the house and the garage as they thought. The first lot had been foreclosed on by the first mortgage.  There was a second mortgage, too.  The second mortgage holder recorded a deed of trust securing the promissory note on both lots.  When the first foreclosed on lot 1, it wiped out the second mortgage on lot 1, but there was no foreclosure action on lot 2 by the first.  That means the second mortgage holder still has a recorded security instrument, the deed of trust, on lot 2.  But they did not  know that.  And the buyers didn't know that when they closed on their purchase.
This is a mess for the new owners who thought they bought both lots.  The prior owner who was foreclosed on still is the vested owner of lot 2.  The buyer's agent and the listing agent, who are both from different brokerages that are both well known, clearly screwed up.  They advertised and sold the property as two lots.
What will happen?  It's a mess.  The couple will have to hire an attorney to sue both real estate brokerages (and the individual agents) and their insurance companies.  The insurance companies (errors and omissions liability insurance companies) will bring in the prior owner who was foreclosed as a third-party defendant and who is still on the title of lot 2.  He will have to hire an attorney.
This is a case where everyone loses except the attorneys.  The moral of the story is this:  home buyers beware.
How can you beware?  Hire a buyer's agent who really is competent, educated, experienced, and trustworthy, who knows the Sequim market.  Protect yourself that way, and ask a lot of questions of your agent.  Don't let your agent brush you off and tell you what you are asking is not important.  (That happens all the time.) Get your questions answered satisfactorily, and if that agent can't answer your questions, find one who can.  And lastly, your buyer's agent should not just wait for you to ask all the questions.  He or she should raise questions that are important to you even if you haven't thought of them, and then he or she should give you good answers.
Maybe you can tell that I love being a buyer's agent, and I love helping clients and prospective clients make wise decisions they will not regret.  Having been a lawyer for 20 years and now a full time buyer's agent, I can say with passion, "Home Buyers Beware."
Last Updated on September 4, 2011 by Chuck Marunde