Homes for sale in Washington are experiencing a very encouraging trend–the inventory of available homes for sale in the MLS is declining.  If you've been reading some of my earlier articles over the past couple of months, you've noted the trend in the Sequim and Port Angeles market.  Home sales increased dramatically in July, August, and September of this year compared to last year.
Homes for Sale in Washington – The Trend
This news report from the Northwest Real Estate Reporter is consistent with what we are seeing on the Olympic Peninsula: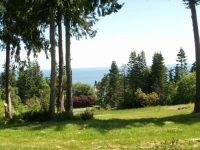 "Housing starts across the U.S. fell in July, but builders reported increases in both new home sales and new construction permits.  Sales of newly built, single-family homes rose 3.6 percent to a seasonally adjusted annual rate of 372,000 units in July. That increase followed an upwardly revised pace in the previous month, according to figures released by HUD and the U.S. Census Bureau."
"Sales of new homes in July returned to the same solid pace they set in May, which was the fastest sales rate we'd seen in more than two years," said Barry Rutenberg, chairman of the National Association of Home Builders (NAHB). Rutenberg, a home builder from Gainesville, Fla. said the sales volume reflects rising confidence in local housing and "is further evidence that these more confident consumers are looking to take advantage of today's very favorable prices and interest rates."
"From the builder's perspective, current sales conditions, sales prospects for the next six months and traffic of prospective buyers are all better than they have been in more than five years, according to Rutenberg. 'While there is still much room for improvement, we have come a long way from the depths of the recession and the outlook appears to be brightening,' he added."
"Commenting on the data, NAR chief economist David Crowe said builders expect the gradual upward trend to continue through the remainder of the year, but cautioned that concerns remain. 'The fact that the inventory of new homes for sale reached an all-time low in July is a worrisome signal that ongoing, unnecessarily tight credit conditions are keeping builders from being able to replenish supplies as consumer demand improves,' Crowe remarked."
"After trending downward for the past six years, the inventory of new homes for sale hit a record low of 142,000 units in July, according to NAHB's report. That translates to a 4.6-month supply at the current sales pace."
Sequim Homes for Sale
Homes for sale in Sequim and Port Angeles are getting sold, and the available and appealing inventory for retirees is rapidly shrinking to the point that many of my clients are finding a home that suddenly sells out from under them because they didn't get an offer in fast enough at the listing price or close enough to the listing price.  This is a good time to buy, and homes for sale are moving after a long recession.
Last Updated on October 9, 2012 by Chuck Marunde