Sequim waterfront and Sequim water view homes are in high demand, and these properties are extraordinary examples of what is available in Sequim and Port Angeles, at least as of this writing.  Sequim waterfront or beach property is not easy to find, and when you find it, it comes at a premium.  But I would recommend also looking at homes that are not waterfront but still have panoramic water views from higher up in the hills.  All of these properties have water views that are so incredible, the first time you see any one of these, you sigh involuntarily.  Some people even hear their voice saying, "Oh my gosh," or words to that effect.

Sequim Waterfront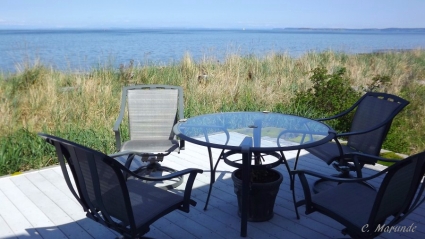 This Sequim Waterfront home in the photo above is right on the beach near the center of the famous Sequim Rain Shadow in one of the most beautiful beach locations in the entire northwest. This custom designed home is very comfortable and has a lot of natural light with an eternal water view from almost ever room in the house.  It also has a geothermal heat pump and monthly electric bills of only $100 to $200 throughout the year. The master bedroom was also designed with comfort in mind and has a hot tub. The foundation has steel reinforced footings. This home is one in a million.  Learn more about this home and see more photos at Sequim Waterfront Home for Sale.
Sequim Waterfront and Port Angeles Waterfront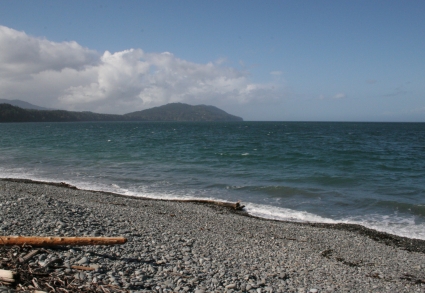 Would you love walking out your back door and down onto your beach with a cup of coffee early in the morning?  
Sequim Waterfront and Sequim Bay Water Views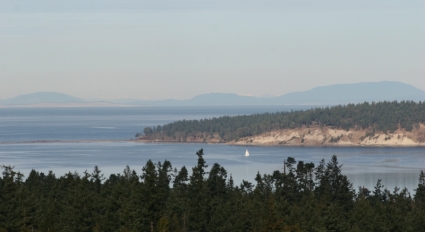 This home has extraordinary water views of Sequim Bay and the Strait of Juan de Fuca with Mount Baker on the horizon.  When you walk in the home the first thing you see through the living room and though the huge windows is this view of Sequim Bay.  You'll want to see the photos of the kitchen, too.  It was custom designed by a classy lady who knows how to design the ultimate kitchen.  See more of the interior photos of this home at Sequim water view homes.
Last Updated on June 13, 2017 by Chuck Marunde