Notifications & Subscriptions
Notifications or Alerts–What's The Difference?
And Why Sign Up For Either?
If you would simply like to get a notification when Chuck publishes a new article on his blog, you can "Allow" it when you are on his site and see the popup.
It's very simple and only requires one click of your mouse. Here's the popup you'll see when you load this blog:

After that, when Chuck publishes a new article on the blog, you'll get a little notification.
There is no charge for receiving notifications, and you'll have the ability to terminate the notifications at any point in the future should you no longer need guidance in real estate.
What is Chuck Marunde's Newsletter?
Chuck periodically publishes a digital newsletter with news not typically published on his blog. It's not a weekly or monthly newsletter, but published when he feels he has newsworthy information that would be of interest to his members.
If you would like to sign up for a free subscription to Chuck Marunde's real estate newsletter, you'll go to the home page of this site, and in the right side margin, scroll down until you see "Subscribe to Chuck Marunde's Newsletter."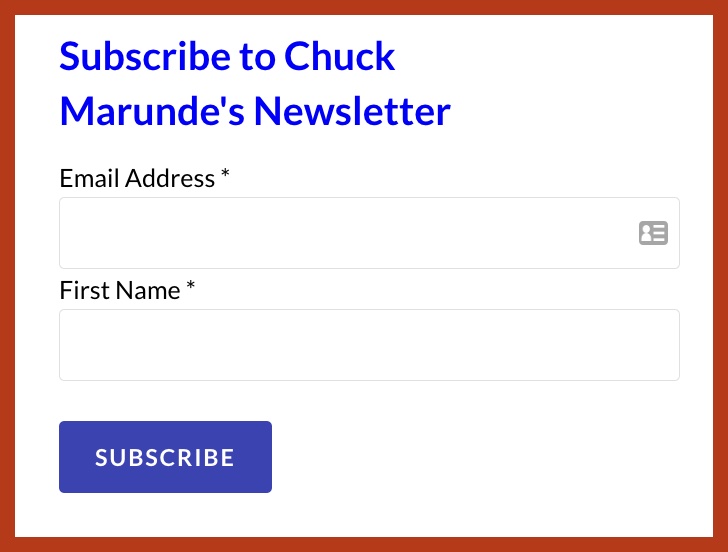 It's simple to sign up, and your first name and email will only be used by Chuck to send the newsletter to you. He keeps this data private, and of course, he does not sell or allow anyone else to use your private information.
How To Bookmark Articles on This Blog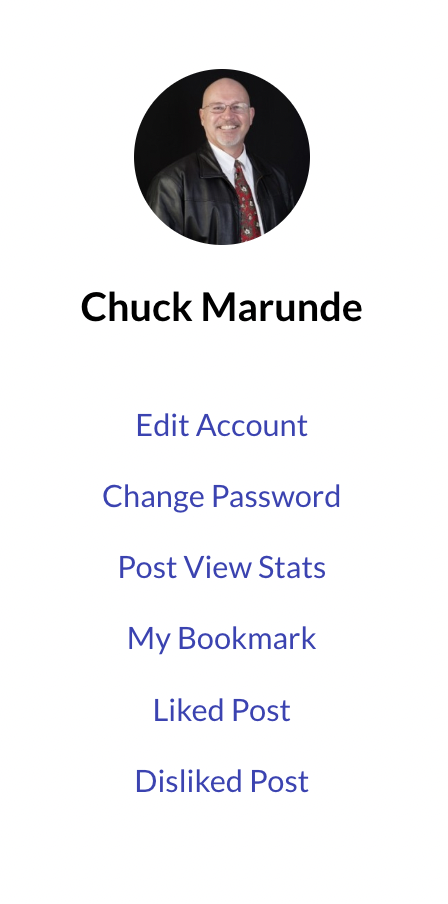 If you want to be able to bookmark articles for future reference on this blog, you can create your own login for that purpose only, and you'll find that login option at the right side of the menu near the top of the home page. Once you create your login identity there, you'll be able to bookmark any article, and then later you can find your bookmark articles by going to your login on the home page in the same place at the right of the menu, and you'll see an option to view your bookmarks when you click on that. When you open up your "Account" you'll see several options like this image to above.
A lot of people love the fact that they won't lose the article and they'll always be able to find it this way. It's better than bookmarks on your own computer browser, because those get lost in the chaos over the years.
Last Updated on August 11, 2022 by Chuck Marunde