How much gardening in retirement is too much? I sold a three acre parcel that was beautifully landscaped by a master gardener. As you walked along the paths through the property, you had to pause to look at various specialty flowers and plants and trees. It was the work of a very gifted master gardener. There is a large master gardener group in Sequim. The question for you is, "How much gardening do you want to do in retirement."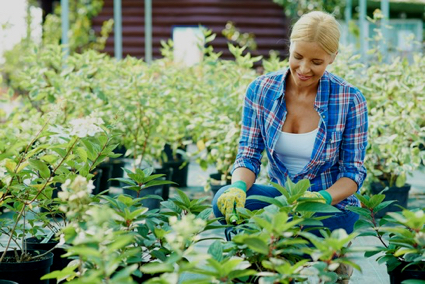 "I didn't retire to work 40 hours a week gardening." That was a comment a client made when I showed him a home on three beautifully landscaped acres that cost the owner about $100,000 to create. But another buyer looked at this same property and said, "My dream home. Oh my gosh, I love it!" And that buyer bought it.
Gardening in Sequim
The amount of landscaping and gardening you want to do or are willing to do to maintain your ideal property is something to consider when you are filtering homes online, although it's hard to tell from the online photos what will be required. I've learned from working with hundreds of buyers that it boils down to personal passions. Maybe you are a master gardener, or you love gardening. Our rich soil, blue hole and sunshine, the climate and the right amount of rain (with some added watering with your loving touch), makes for the perfect garden (elaborate or tiny).
Gardening is an Option
You can see some of the events planned for the Sequim Master Gardener group on their website. Many retirees moving to Sequim want low maintenance yards and a some gardening is nice, but a small percentage of Sequimites have extraordinary yards, and it is clear that gardening is their primary passion. If that describes you, then Sequim is the perfect place to create your little Heaven for gardening.
Last Updated on September 7, 2019 by Chuck Marunde