"I want a barn." A significant percentage of buyers say this when they look at homes on the Olympic Peninsula. The idea of a 50 year old barn, even a small one, appeals to many people. Unfortunately, many of the 100 year old barns are collapsing now, but there are many still standing strong.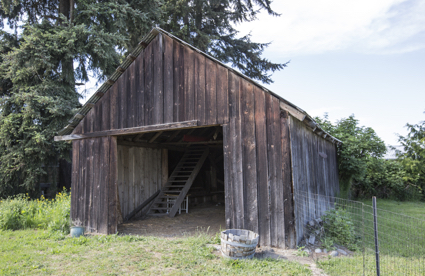 An Original Barn
This small barn in the photo above was built like many old barns on the Peninsula, with vertical slabs of gorgeous hardwood. [See this property at Sequim Home for Sale.] Of course, back in the days when barns like this were built, no one thought anything of using hardwood. Hardwood was common and did not have the premium value it has today. An old barn today has tremendous value if it has been maintained. Some people will use the hardwood of a demolished barn and clean it up for use in a new home.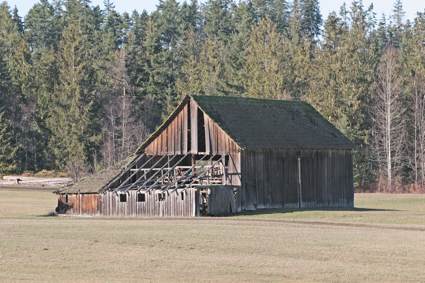 An Old Sequim Barn
This beautiful old barn is on Blue Mountain Road, and while it is no longer filled with the sounds of mooing cows, it is a precious part of history in the Sequim area. A hundred years ago, Sequim was largely a farming and cattle grazing area with a few family owned dairy farms. One of the attractions to retirees today includes the fact that even with a lot of modern real estate development, Sequim maintains that heritage throughout the county.
Come and visit the Olympic Peninsula and bring your camera. You might want to snap a photo of an old barn or barns. 
Last Updated on September 7, 2019 by Chuck Marunde