You might want to calculate the balance of a mortgage if you are thinking about buying a home that is in foreclosure or will be a short sale. You might also want to know the balance of a mortgage on any home you are thinking about buying. Deeds of Trust (mortgages) are recorded, which means they are public information. The real estate auditor's office keeps these recorded documents, and now most counties around the country put this information on websites. The Clallam County Auditor's website covering Sequim and Port Angeles is found at this site: Recorded Real Estate Documents.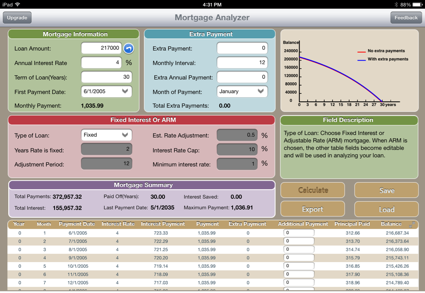 What is The Balance of a Mortgage?
First, you need to find the recorded deed of trust on the county website. That's not easy, but here's the key. When you open the county website above, you'll need to type in the owner's last name first, then type a comma, and then the first name, and this should be typed in the grantor field. For example, John Smith should be typed as "Smith, John" without quotes. Then hit the search button. If you have a common name, you might get too many results, even pages of results. You can narrow down the search by unchecking the block in the far right side where it says, "All Types." Then scroll down and check "Deed of Trust." Then do your name search, and that will narrow the results down to only deeds of trust for people with that name. If the name doesn't pull up a deed of trust, you might not have the name correctly typed. Maybe the person used their full legal first name. Try a few names until you find the right one. Once you've found the correct deed of trust, you can find out the original mortgage balance listed usually on the second or third page.
Balance of a Mortgage App
Second, once you know the original balance and the date of the loan, you can use an app on your iPad (like the one above called "mortgage analyzer") or from your computer you can use this one at Balance of a Mortgage. You type in the date the deed of trust was recorded, and insert a reasonable rate of interest for that year (or just use 4.5%), and then assume the loan is a 30 year fixed loan. You can then expand the entire amortization schedule. Go down to the current year, and you'll see the approximate balance of a mortgage today. It's not mathematically perfect, because a home in default will have legal fees and accrued interest, but this will give you a pretty good idea about the balance of a mortgage.

Last Updated on September 21, 2019 by Chuck Marunde