How to get a loan in this market with all the changes in the mortgage business is a topic of conversation for buyers these days.  There are many difficult issues that buyers face, and getting a loan has gotten much harder, even for those with high credit scores.  I was pleased to have an opportunity to interview a mortgage broker who has been in the business for decades and who has an intimate knowledge of the history of lender and underwriter requirements.  Buck Gieseke of Integrity One Home Mortgage explains exactly what the requirements are for a loan and what a buyer must prove to get underwriter approval.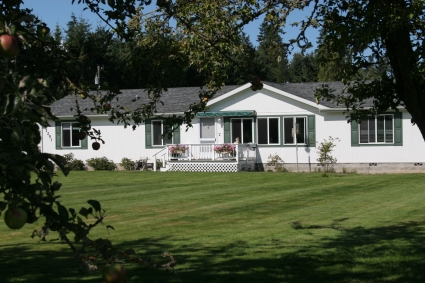 How to Get a Loan Part 1
This is the first in a series of interviews on how to get a loan.  This first segment covers one of the most difficult loans to obtain these days, a loan on a manufactured home.  Most people don't know what the requirements are to get a loan on a manufactured home.  Of course, a buyer (borrower) must have sufficient income, must not exceed the debt to income ratio, must have a good credit score, and the asset (the manufactured home) must meet underwriter requirements, which is more than just saying it appraises for at least the purchase price.
In this audio of the interview, without boring you with a lot of fundamental loan qualifications that are obvious, we jump right into the discussion of what unique issues effect the qualification of a manufactured home.
How to Get a Loan Audio Interview with Buck Gieseke
How to Get a Loan Part 2 Coming
How to Get  a Loan Part 2
How to Get a Loan Part 3
 In the next audio interview Buck will talk more about some of the reasons getting a loan on a manufactured home have gotten more difficult, and what buyers ought to know before making an offer on a manufactured home.

Next:  How to Get a Loan Part 2
Last Updated on February 2, 2014 by Chuck Marunde