Loans on manufactured homes are harder to get approved, and there are several logical reasons.  But this is a complex subject, because there is so much involved on qualifying a manufactured home as a loan asset, and there are strict conditions that underwriters want borrowers to satisfy, and to make matters more complicated, there are also some compensating tradoffs that are possible among the credit rating, the income/debt ratio, and the condition and construction of the manufactured home.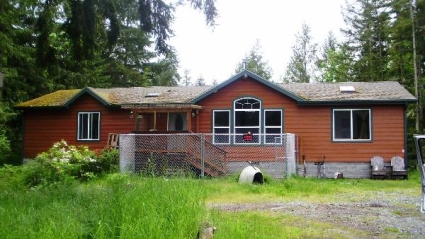 Loans on Manufactured Homes
Loans on manufactured homes are becoming harder to get.  I sat down with mortgage expert Buck Gieseke of Integrity One Home Mortgage and asked him a series of questions, including what it takes to qualify for a loan, what kinds of construction or conditions of a manufactured home would cause underwriters to reject them, and how this all plays out in this real estate market.
Many manufactured homes today are built very well, perhaps as well or better than some site built homes, but that doesn't make getting loans on manufactured homes any easier.  In fact, they are harder than getting loans on site built homes.  Buck explains why that is true in this audio interview.  
Loans on Manufactured Homes – An Interview with Buck Gieseke
We jump right into this interview where we left on in Part 1.
It may seem unfair that loans on manufactured homes are harder to get approved, but manufactured homes are treated differently than site built homes by the Department of Housing and Urban Development, by FHA, and by States where manufactured homes typically have a VIN number like a car.  Unfortunately, eliminating title does not solve the dilemma as Buck explains in the interview.
As Buck points out another reason it is hard to get loans on manufactured homes is that many banks have dropped manufactured homes from their approved list of lending assets.  Many banks in the past six years have been dropping manufactured homes, and this real estate recession with so many homes in foreclosure has made it worse.
How to Get a Loan Part 1
How to Get a Loan Part 3
For more on getting loans on manufactured homes, stay tuned for the Part 3.
Last Updated on September 16, 2011 by Chuck Marunde