Have you been dealing with how to sell a home?  I've learned that people who have had a long successful professional career in a field other than real estate may not know how to sell a home in this market.   I want to share three keys I've learned in 37 years in real estate on how to sell a home, especially in this market.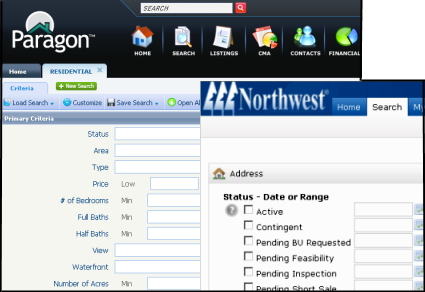 I recently met with a very sharp retired professional whom I highly respect.  His story is one I've heard many times before.  He listed his home with a nice real estate agent he has known for many years.  His real estate agent listed his home in the Olympic Listing Service (OLS), but that agent is not a member of the much bigger Northwest MLS, so his listing never got in the NWMLS.  Real estate agents outside Sequim in the state of Washington primarily use the NWMLS, and all Seattle, Bellevue, and Tacoma real estate agents exclusively use the NWMLS and do not have access to the OLS subscription site.  Not being in both MLS's severely limits the exposure a listing will get.  This gentleman was very disappointed when he learned what his agent had not told him, that she would not put his listing in the NWMLS.  Not good.

In addition, the NWMLS has what is called an IDX data feed that is syndicated to 2,000 other sites, which is dramatically more than the IDX data feed for the OLS.  Again, this means less exposure if a listing is not in the NWMLS.  I suppose I could have entitled this article, How Not To Sell a Home, instead of How To Sell a Home.

How To Sell a Home Rule #1.  List with a real estate agent who is a member of both MLS's.
I talked with another homeowner who was very frustrated after having listed with a real estate agent for a year.  His chief complaint was that the agent did nothing after putting his home in the MLS.  I wish I had one dollar for every time I heard that!   There were no showings by the listing agent, and believe it or not, the one time the listing agent had someone who wanted to view the home, the listing agent called his client and told him he could not make it and asked the client homeowner to show the house to the client himself.  Wait, it gets better.  The agent did not return phone calls promptly, nor respond to emails promptly.  No wonder this homeowner had a bad feeling about real estate agents.  He assumed his agent knew how to sell a home and communicate with him in the process.  Now take this one step further.  If your agent cannot communicate effectively with you, how effective do you think he/she communicates with prospective buyers?

How To Sell a Home Rule #2.  List with a real estate who is a good communicator.
There's a third rule that grows out of these two examples, and it is obvious when I articulate it, but not so obvious to homeowners who are wanting to list and sell their homes.  It should go without saying today that traditional print advertising is not the best way to advertise a home for sale, and open houses are definitely not effective.  Today a powerful Internet marketing presence is not an option–it is a must when we discuss to how to sell a home.  About 95% of all home buyers of all ages now start their search on the Internet.  This is so important, I wrote a book entitled, The New World of Marketing for Real Estate Agents.  Homeowners do not typically  know how to discern whether an agent has a large Internet presence.  There's a simple way to find out.  Ask the agent to email you links to his Internet marketing sites, and have him/her tell you what he does on the Internet to market your home.  This alone will eliminate 90% of the agents out there.  Take one more step.  Do a Google search for your agent's name with his/her city in the search, like "Chuck Marunde Sequim" without the quotes.  That will narrow it down to one or two agents in most small markets.  There's much more to this, but this at least gets you thinking rightly about the agent you hire.

How To Sell a Home Rule #3.  List with a real estate agent who has a large and powerful Internet presence (the MLS does not count).
Last Updated on November 26, 2012 by Chuck Marunde