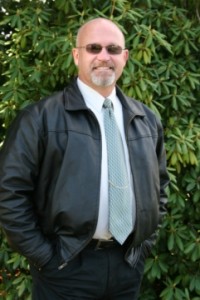 Question:   Chuck, I've been looking at a few areas to invest in a single family home, not to live in for myself but as a rental.   I might want to use it part of the year as a getaway for myself and my family, too.   Port Angeles has some great prices and water views.   How would you compare Port Angeles to other areas in the state or the country for investing like this in real estate?
Answer:   Excellent question Adam.   Here's what I think generally about investing here and owning a home as you describe it.
You could buy a property that would be a great getaway for you and your family, and that could make a sweet vacation rental the remainder of the year.   It is amazing how much short term rentals get here.   But there are several options here, short term and long term rentals.
Right now the Sequim and Port Angeles areas are definitely good places to buy for future appreciation.   I could tell you stories of properties I'm helping clients buy at incredible prices right now, and some are as much as $100,000 below 2006 prices.
As a buyer, you are in a very strong position to negotiate here with sellers.   Sellers just don't have many buyers, especially, by the way, west of Port Angeles.   There are almost no buyers for properties west of Port Angeles to Salt Creek.   Of course, that also is a factor when investing, because that means it will probably be harder to sell a property out there in a timely fashion.
This area on the Olympic Peninsula is much more stable in the long run than real estate prices in King County or Pierce County (Seattle and Tacoma) areas.   It is very unpredictable as to what is going to happen in the larger metropolitan areas for single family homes, not only because of the uncertain economic future, but because of the larger number of foreclosures that will continue to be added to the inventory of homes for sale.
We don't have that situation in Sequim and Port Angeles.   We are a much more stable long term real estate market for investing in single family homes.   We also have a small but steady stream of retirees with money who come here and pay cash for properties.   For many of these buyers, the state of the economy is almost irrelevant.   I think that will be true many years from now.
I hope that is helpful Adam.   Ask anything, and if I can help or send more information, I certainly will.
Chuck E. Marunde, J.D.
Broker/Realtor
Sequim & Port Angeles Real Estate, LLC
618 South Peabody St., Suite I
Port Angeles, WA   98362
360-775-5424
Last Updated on June 2, 2009 by Chuck Marunde