The question today came from a gentleman who asked whether he had a moral obligation to work with a Realtor who had emailed him and talked to him on the phone about some properties. This gentleman clearly is a man of integrity, and it's honorable that he would have a sense of loyalty to a Realtor. Loyalty is good. Honor is good. But does a buyer (or seller) have a moral obligation to work with a Realtor when he would prefer working with another Realtor? In other words, at what point does a client have a moral obligation to work with a Realtor? How much must a Realtor do to earn that moral obligation?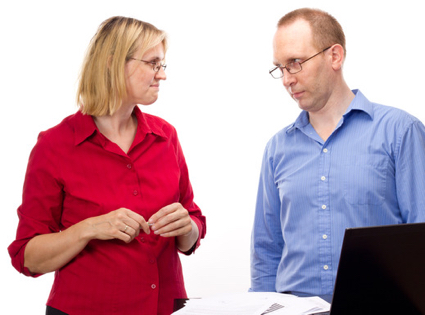 Moral Obligation
A moral obligation does not exist just because someone emails and talks to you, or because they do some research, or even because they show you a few homes. None of that creates a moral obligation. A true moral obligation could be created when someone saves your life, or when someone does something so big that it changes the course of your life in a positive way. In less dramatic ways that moral obligation can be created at some point in a relationship, but where is that point with a Realtor?
If you have not signed a Buyer's Agency Agreement with a Realtor, you have no contractual obligation. [Never sign a Buyer's Agency Agreement.] That's the law. Judges have also ruled that just talking, emailing, or driving around and looking at houses does not create a binding agency relationship. At the core of the legal analysis is whether there is a moral obligation.
You do not create a moral obligation with one phone call to an agent, nor with two or even 10 phone calls. Nor does one or a dozen emails create any kind of obligation. The Realtor owes you nothing, and you owe the Realtor nothing at that point. Realtors answer hundreds of emails and phone calls throughout the year to clients all over the country, and Realtors understand that is part of the business, but it certainly creates no moral obligation for anyone. 
Moral Obligation with a Realtor
Now suppose you have talked to a Realtor for a long time and emailed many times, and the Realtor has done many favors for you during the past six months or a year, such as taking additional photos of listings with insufficient photos, previewed a number of homes for you before you could arrive in Sequim, and perhaps he has incurred some costs sending your printed information in the snail mail. What we have here is a Realtor who has demonstrated a commitment to you with his own precious time on many occasions, and with his own money. He has clearly proven that he is willing to earn your trust, and if you have come to the conclusion after many phone calls and emails that he is competent, professional, trustworthy, and looking out for your best interests above and beyond, then there is some kind of moral obligation at that point.
Let's take this a step further. Suppose a Realtor does all of that, but you learn that this Realtor is not so competent, or that she is not very professional, or perhaps you come to the conclusion that she has not been entirely upfront with you. In such a case, if you ever did have a moral obligation to her, she has effectively terminated that obligation. 
The first obligation on your part is to protect yourself and your spouse by making wise financial decisions, and that includes who you hire as a Realtor. So here's a rhetorical question for you. Why would you hire any Realtor but the best one you could find after you have done your due diligence? There's a lot at stake when you buy or sell a home–mostly your money, your liabilities, and your stress and happiness. Do not underestimate the importance of hiring the right Realtor, or avoiding hiring the wrong Realtor.
What is peace of mind worth to you? Do not create an artificial moral obligation when none exists. You have the right to hire the best Realtor you can find, and that's the truth. If the first Realtor you communicate with is not "the one," then find and hire the best. End of story. Some kind of artificial moral obligation should not become your ball and chain.
Last Updated on September 6, 2019 by Chuck Marunde