A private well and public water system have different concerns, so if you are going to buy a home on a private well, you will want to know what the issues are and what kind of due diligence you should do to protect yourself. Here are some guidelines that will help you.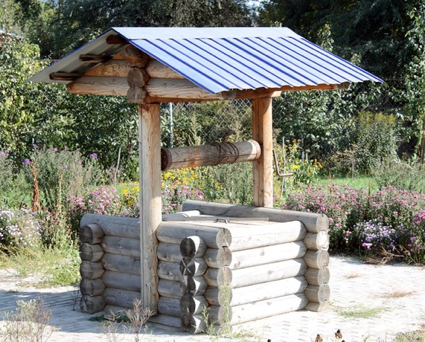 My Own Private Well
I've written many articles on the subject of handling the issues for a private well. You can always do a search of this real estate blog with almost 2,000 articles of any phrase to pull up all the relevant articles, but here are the links to some private well articles for your convenience.
Is a Private Well Safe? My clients often ask this question, and it's a good question, especially if you've never had a private well before and you've always been on a public water supply. Read more at the link.
What is a well cistern? What is a well cistern? This is a question asked by buyers when they move to Sequim, Washington. A well cistern is a large storage tank for a private well, usually 1,000 gallons. Read more at the link.
Well Logs. If you buy a Sequim home or a Port Angeles home with a private well, you'll want to do your due diligence and review the well log originally filed with the county.  There are two important numbers–the flow rate (gallons per minute) and the well depth (and the depth of the water within the well).  I'll give you the link to all well logs in the State of Washington, which are online with free access. Read more at the link.
Private Wells are common outside the city limits, and in Clallam County around Sequim and Port Angeles there are thousands of private wells. Perhaps one in 1,000 private wellswill pump less than 5 gpm (gallons per minute). That's not a major problem if the well pumps at least the state and county minimum of 1/2 gpm. At 1/2 gpm a well will produce about 800 gallons of water per day. That's far more than any family will use. Read more at the link.
Know Your Private Well
A private well today is not like the well in the photo above. But there is a lot to know and to understand when you buy a property with a private well.
Last Updated on September 6, 2019 by Chuck Marunde