Listing Price.  This is a true story about the listing price of a home for sale in Sequim. A nice gentleman tells me that he is really really frustrated with his real estate agent. I played along and said, "Why?" So he tells me this long story about how he had wanted to sell his house, and he talked to a few agents.
Listing Price and Throw The Dice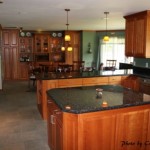 Two of the agents showed him comps (comparables) that showed a price in the range of $350,000 to $395,000. One was suggesting a listing price of $385,000 and the other was suggesting a listing price of $375,000. But . . . this nice gentleman was persuaded by a third agent that his house would sell for at least $435,000, so he listed with the third agent. Six months later still without a sale, the agent persuades him to reduce the listing price to $399,000. Long story short, the house ends up selling after 11 months on the market for about $370,00, which included some credits the seller ended up giving the buyer.
Listing Price and Choose Carefully
I would say the moral of this story is IF AND WHEN YOU HIRE A REAL ESTATE AGENT, MAKE SURE HE/SHE DOES NOT THINK THE LISTING PROCESS IS A BIDDING PROCESS. DO NOT BE FOOLED BY SOMEONE WHO WILL LIST YOUR PROPERTY AT A HIGH PRICE TO GET THE LISTING, AND THEN EVENTUALLY WORK YOU DOWN IN PRICE.
The most important decision a home seller will make is who he hires as his/her Realtor.  The second most important decision is the listing price.
Last Updated on September 20, 2019 by Chuck Marunde