Today I took a couple out to look at Sequim homes for sale.  We looked at five homes, and here's what happened.  The first home was in a fairly quiet area, and the lot was heavily treed, so it was very private.  There was a main floor with a daylight basement totaling about 3,000 square feet.  The home was built in 1989.  The floor plan was a little unusual, and the kitchen was very narrow, like 40 inches from counter to counter.  For such a large home, it seemed unusual to find a little galley kitchen on one end.  That home will be on the market for a while.  It's definitely on the outer side of the bell curve of demand.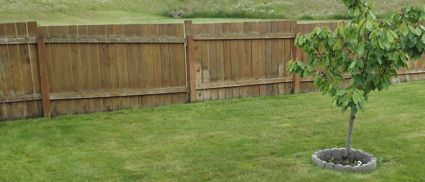 Sequim Homes Interesting
The next home was a short sale.  This home had potential.  But a short sale can be a tedious waiting game, and as I shared with my clients, before you make an offer on a short sale, be ready to wait for months and months without any answer from the bank.  And the answer could then come back, "no."  
Sequim Homes With Ponds
The next home had a pond that was filled with irrigation water, but it goes dry five months of the year during the winter. That's when it turns into a mud hole that isn't . . . very pretty.  The home itself had potential, but with only two bedrooms, and one of them being very small, the home has a limited appeal in the $300,000 to $400,000 price range.  There are other Sequim homes for sale without the shortcomings.
Sequim Homes Built Long Ago
The next home was built in 1934.  This means it does not have a concrete foundation, and the roof sagged a little.  The five acre lot was nice, although my clients raised concerns about a nearby mobile home, which was very sad to say the least.
The last home was off Highway 101 by an 8th of a mile, but the traffic noise was horrendous.  My clients crossed that one off the list. You can do your online search and filter your listings so you have a short list of homes to view, but there's nothing like looking at Sequim homes in person.
Last Updated on September 20, 2019 by Chuck Marunde