It's been a fun two days looking at Sequim homes with clients from the midwest.  Like many retirees moving to Sequim, these clients prefer a ranch style single level home with a little acreage and 2,000 or more square feet, and they wanted three bedrooms and two baths.  But they also wanted the ideal kitchen and a large garage or a garage plus a shop.  And the master bedroom could not be small, and must have a roomy master bath and a walk-in closet.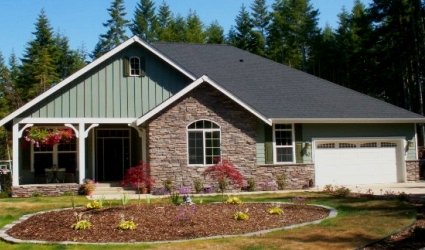 Sequim Homes for Sale
We looked at many Sequim homes, and this is most definitely a buyer's market.  As a Buyer's Agent I thoroughly enjoy helping my clients filter through the inventory to identify the perfect home.  One could argue there's no such thing as the "perfect home," and that is probably true.  That's why I often speak of the "ideal home."
In two days of looking at homes, my clients did find the ideal home, and it is a fantastic home in a private area, and has everything they hoped for.  On top of that, the price was reasonable.  Right now Sequim homes listed for sale in the MLS are the best buyer's market we've ever seen here.  Great news for my buyers, but not so great for the sellers and their listing agents.
Sequim Homes a Buyer's Market
There are a lot of homes in the inventory, but 95% of the homes in the inventory were filtered out of my client's search.  Like many retirees who know precisely what they want, the homes they were left with consisted of less than 5% of Sequim homes.  The market is bifurcated, meaning that retirees are only interested in the best homes in the best areas listed at reasonable prices.  My clients were down to less than 5% of the homes in the entire inventory.  That means the number of ideal homes for retirees is not a large number.  Not at all.  By the time you filter through our Sequim MLS, you will most likely only find one dozen homes that interest you, homes that you would actually want to consider buying.  Then when we go out and view these homes, you will narrow that down to one or two homes you would consider buying at the right price.  Don't be fooled by the 800 homes in the inventory.  Those numbers are irrelevant to you.  Realize that the actual inventory of ideal homes for 98% of retirees only consists of a dozen homes.  That's where we start.
Isn't that interesting?  If you didn't know that, you may want to hire me as your buyer's agent.  I'd love to represent you when you look at Sequim homes. Retirees like you are buying the best Sequim homes every single month here.
Last Updated on September 5, 2011 by Chuck Marunde