Why would a buyer want a Buyer's Agent? You probably know about the danger of dual agency and how your agent can actually end up negotiating against you in favor of his listing client.  Read my earlier article about The Danger of Dual Agency.  BUT did you know that agents can collect a tremendous amount of personal and financial information about you without your permission?  It's true.  There are several services online that can be used to collect your personal data, data most people think is absolutely confidential.  These services are available to Realtors who pay a small subscription fee.  Realtors, including dual agents, will then have access to valuable information they can use to negotiate against you!  The data on you is extensive, and one service advertises that agents will get over 200 pieces of data on you.
Buyer's Agent – Why Hire One?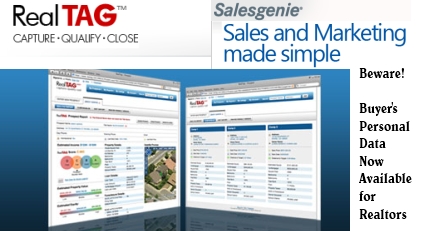 My argument, and this is totally in your best interest (even if you never ever hire me as your Buyer's Agent), is that you should do your due diligence, and you should select your real estate agent (your Buyer's Agent).  Do not wait for some aggressive agent to mine your personal data and contact you or talk you into a relationship (at an open house or a cold call) that may actually be contrary to your best interests.

Buyer's Agent – No Conflict

Find a Buyer's Agent who will represent you without any conflict of interest, and who does NOT mine your personal data.  While many in the real estate industry would vociferously disagree with me, I believe the agent you hire should be a Buyer's Agent you find on the Internet and who you know already because you've read all about him or her.  Be proactive, not reactive.  This goes against the grain, too, but avoid agents who aggressively try to collect your name, your address, your phone number, and your email so they can pursue you relentlessly until you give in and hire them.  Don't do that.  Do your own research, interview a Buyer's Agent of your choice, and make your own proactive decision.
Does your Buyer's Agent offer you hundreds of local and personally written articles, personal videos, and numerous online MLS and search tools – all absolutely free and without any obligation to register or reveal personal information.  I am the only Buyer's Agent that I know of who has this philosophy and and these free tools for buyers.
Last Updated on December 18, 2019 by Chuck Marunde