This is a true story about multiple home sales all tied to each other. I sold a home in Sequim to a buyer from Norco, California, for $518,000, and the offer was contingent on the buyer's home selling in California. The buyer in California put their home on the market and sold it in the first week for full price, $625,000. Here is where it gets interesting.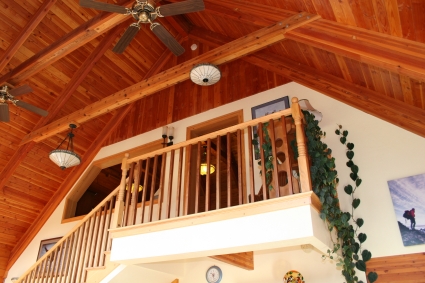 Multiple Home Sales
The buyer of my Sequim buyer's home in California also made an offer contingent upon the sale of their California home. So now we have a buyer for a Sequim home who must sell their home in California, and their buyer also must sell their home first.
The seller of the home in Sequim wanted to downsize and stay in Sequim, so she made an offer on a home that was contingent upon the sale of her home, which of course was already pending. But that also meant at the time she made the offer that her buyer's (my client's) home must sell to another buyer who must sell their home first. (Is your head spinning yet in this multiple home sales scenario?)
As luck or good fortune would have it, my Sequim buyer's buyer in California sold their home a couple of weeks later. Just in case you're getting bored, the California buyer of the California buyer of the Sequim buyer had to get approved for financing.
The Story of Multiple Home Sales in Sequim
So let's catch our breath with this brief summary. We have four houses, two in California and two in Sequim. If any of the contingencies fail for any one of the homes at the beginning of these real estate dominoes, my Sequim buyer cannot buy her home, and the seller of this Sequim home cannot buy her downsized home in Sequim, which also means the seller of that 5th home in this story will not sell her home.
We already have 4 buyers and 5 sellers in this story, but we have more actors that must enter the stage. The buyers at the beginning of this labyrinthian chain of dependent events, who are waiting for their loan approval, got a call from their parents. Apparently, the parents put out the word to friends and family that they wanted to raise a gift of money for the "children." The social network of friends and family gave the children $500,000 cash to go toward the purchase of their home. With that gift, the first loan contingency went away. All the homes in this multiple home sales story can now proceed to close on schedule.
Wow, I feel like I just ran a quarter marathon. Multiple home sales can be a challenge, mostly because there are so many variables outside our control in the other real estate transactions.
Last Updated on September 21, 2019 by Chuck Marunde