There's a new listing in town, and it is not far from downtown Sequim. This new listing has a remodeled kitchen that you've got to see. While this home is only 1,500 square feet plus a 500+ square foot garage, it is a very affordable home for the Sequim market. And it is only about a 4 minute drive to downtown and even closer to the 5th Avenue medical and dental facilities.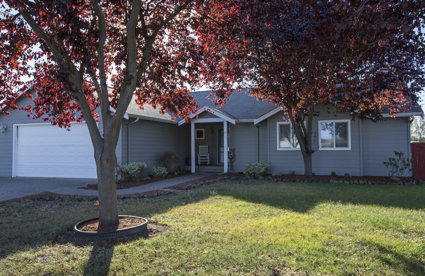 New Listing in Sequim
You can look at all the photos and learn more about the features of this home at New Listing in Sequim. The lot is a little bigger than a quarter acre and the back yard is all fenced with a deck, with lush green grass and a few trees. There's an outbuilding for storage, and space alongside the house for a boat or motor home.
New Listing Will Sell Quickly
Why would I suggest that this new listing in Sequim will sell quickly? Because homes like this in this price range are selling quickly, and some for full price right away and others for a little more than the listing price. If you want to see what is available in the Sequim MLS, here is a link to all of the 3 bedroom, 2 bath site-built homes between 1400 and 1800 square feet priced from $250,000 to $275,000: Old and New Listing. To see any of the homes on this list, call Chuck Marunde at 360-775-5424 or text.
Last Updated on September 7, 2019 by Chuck Marunde