Noise pollution can effect your physical health and it can affect your psychological and mental health. There is ample evidence of that, but how many buyers consider noise pollution when they are looking at homes near a freeway or busy road?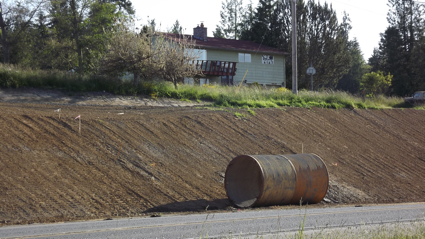 Noise Pollution
Dr. Joseph Mercola, has written on this subject: "Noise pollution is an often-overlooked source of environmental stress that can raise your risk of serious health conditions, including heart disease. In the US it's estimated that 100 million people are exposed to unhealthy levels of noise, typically from automobile and aircraft traffic (although everything from leaf blowers and lawnmowers to loud music can also contribute)." Noise pollution is a very real issue.
It may surprise you, but noise pollution can contribute to heart disease. Dr. Mercola writes, "One of the key ways is by elevating stress hormones such as cortisol, adrenaline, and noradrenaline, which, over time, can lead to high blood pressure, stroke and heart failure. One review of research showed that arousal associated with nighttime noise exposure increased blood and saliva concentrations of these hormones even during sleep."
Noise Pollution and Your Home
Fortunately Sequim doesn't have major freeways and the busy roads that most metropolitan areas have, and if you are coming from an area like Los Angeles or Seattle or Phoenix, you'll find almost anywhere in the Sequim area quite peaceful. However, we do have our own little freeway known as Highway 101, and we have the Olympic Highway, the Sequim-Dungeness Highway, and other "busy" roads for a rural area like this. Some locations suffer from substantial noise pollution even here.
You can use Google Satellite to examine a listed property to see how close it is to a busy highway, and in my opinion, properties that suffer from noise pollution are worth less than homes that are in quiet and peaceful neighborhoods. Unfortunately, you will rarely see that reflected in appraisals or listed prices, so it is up to you (and me if I am your buyer's agent) to pay attention to the issue of noise pollution when you are shopping for a home. One of my favorite quotes is from a classic movie, The Princess Bride, "If you haven't got your health, you haven't got anything." You have plenty to consider on your list of things to do when you are shopping for a home in the Sequim, Port Angeles, and Port Townsend areas, but may I suggest noise pollution should be one of them?
Last Updated on September 6, 2019 by Chuck Marunde