Packaging sells, and great packaging sells a lot more. This is true whether you are buying real estate or donuts. I was in one of Sequim's local grocery stores, and as I often do, I was browsing the bakery department. Mostly I just look. I try to watch my calories (when I have the self-discipline). I didn't buy anything on this day, and a few days later I was in the store browsing again. I noticed some of the same items on the same shelves, only the date was a few days older. All the bakery treats look so fresh and delicious, but appearances can be deceiving. All that glistens is not gold.
Packaging Sells Donuts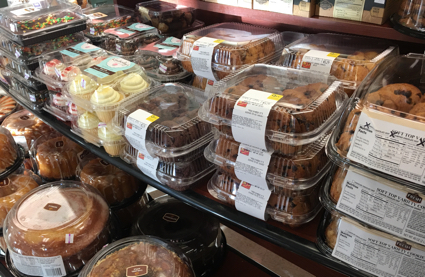 Unfortunately all these bakery goods are just sitting on shelves for days at a time with no refrigeration. How fresh can they be? Every once in the while I lose my self-control and buy a box or package, and when I taste them at home, they are terrible. They look delicious with all the bright colors, but they do not taste as good as they look. I often throw away the whole package after the first bite. Considering all the artificial ingredients needed, that's probably a good thing. I think most people buy this junk because attractive packaging sells. If these bakery treats looked as bad as they taste, I certainly wouldn't buy them.
Packaging Sells Homes
Packaging sells homes too, and by packaging I mean marketing. Consumers are often sold on appearances alone. When you look at a home on the Internet, you'll see the photos the listing agent took, but are they accurate representations of the home? Many buyers tell me "not so much" for some listings. And packaging sells real estate brokerages. Pretty building? Nice conference room? Agents who wear nice clothes? But what about the substance? Appearances alone do not guarantee knowledge, experience, professionalism, integrity, and loyalty. I can't tell you how many stories I've heard of people who regretted their decision to hire someone.
Your mission, should you choose to accept it, is to do your due diligence when you shop for a home, hire an agent, hire a home inspector, hire a well inspector, hire a mortgage broker, and work through the entire process. There's no doubt that good packaging sells these days, but ultimately you've got to see right through the packaging to make wise decisions. Too bad I can't get through the packaging at the bakery department and taste the goods before I buy them. My life would be so much better.
Last Updated on September 6, 2019 by Chuck Marunde