What is your idea of the perfect Sequim home?  If you're planning to move to Sequim and retire in one of the best places to retire in the United States, how would you describe the perfect Sequim home?  Would it be a craftsman style home with 3 bedrooms on one acre?  Or would it be a two story contemporary with a water view?  Maybe a small, low maintenance lot close to downtown Sequim?  Or do you long for a little acreage, some fruit trees in rich soil and an organic vegetable garden?  Do you enjoy wine?  Maybe you want a small vineyard of your own?  I took this photo of a small vineyard on what my clients call their perfect Sequim home.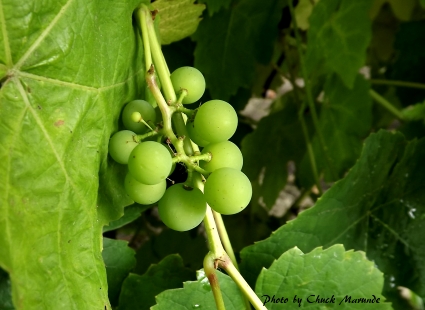 The Perfect Sequim Home
If you're retiring from California, Texas, Massachusetts, Arizona, or somewhere else in the U.S.,  and you've been planning to buy the perfect Sequim home, you are in the best buyer's market Sequim has ever seen, and interest rates are at historical lows.  But you already know that, and you've already figured out what your budget is for your new Sequim home.
This Sequim real estate blog is here to help you do your due diligence by giving you the best Sequim real estate tools on the Internet, and to back up these powerful free tools with decades of proven experience negotiating and closing transactions.  The tools are right here in the two right side columns of this blog.
The Perfect Sequim Home in the MLS
Advanced Search
All Sequim Featured Properties
Basic Search
Map Search
Mortgage Calculator
The Perfect Sequim Home Research
Sequim Real Estate Market Reports
Sequim Relocation Package Online
Sequim Real Estate Law
Sequim Custom Home Builder
Sequim Custom Homes Blog
As your buyer's agent, my job is to help you find the best property, negotiate the best price, draft a contract with unambiguous language and all the addendums to address the inspections and to do your due diligence, and to help you address any legal or contract issues that come up all the way to closing.  Having been a real estate lawyer for 20 years and now your buyer's agent and your Realtor, I bring the experience to the table to your advantage, and I cost you nothing as the seller pays my real estate commission.  You've got to love that!  I do.
Call me if you have questions at 360-775-5424.  If I'm online, you can chat live with me by using the Live Chat button to the right.  It would be my privilege to represent you as your buyer's agent, and I'll help you find the perfect Sequim home.
Last Updated on September 2, 2019 by Chuck Marunde