Personal customer service in real estate sales is now reaching entirely new levels, much more personal and customized to the needs and wants of individual consumers.  We are entering a new phase of customer service in real estate sales, but many brokerages are slow to respond to these changes.   Let me explain exactly what this means for consumers.  In the context of real estate, consumers are buyers and sellers.
Customer Service in Real Estate in The Beginning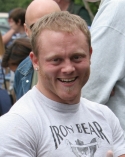 In the beginning there were the three learned professions:  law, the priesthood, and medicine.  Clients, parishioners, and patients all received very personal attention.  Apart from beautiful Churches, there were no big plush law firms where clients had to make appointments and travel to meet in an expensive conference room.  And massive hospitals did not exist.  In the beginning customer service was very personal, and people made their appointments with a professional personally, met one on one with that professional, and most likely they met in the client's (or patient's) own home.
In the beginning real estate transactions involved personal relationships.  And then everything changed.
Customer Service in Real Estate Changed
The large corporate real estate brokerage arrived.  Franchise brokerages became big, and then they got bigger and bigger until some began to boast about how big they were nationally and internationally.  The buildings got bigger.  The conference rooms with dark shiny tables got longer.  The number of offices and cubicles increased in the contest to be the biggest and acquire the most listings and sell the most real estate.  Complex telephone systems were invented to handle large numbers of calls, and we were introduced to automated answering services which would give you a lengthy list of options, and if you were lucky, you could leave a voice message for the agent you wanted to talk to.
But it wasn't just the telephone that made people feel like they were just a cog in a massive bureaucracy.  It was the way people were treated in a business model with dozens and maybe hundreds of agents.  Systems were developed to handle all the clients en masse.  Data bases were created on computers, and cold impersonal mass mailing systems were put into place.  Tele-marketing became popular.  Consumers became no more than objects, and they felt that.
Customer Service in Real Estate Sales Makes a Comeback
I love the way life often seems to come full circle.  Changing consumer preferences, changes in technology, and the Internet have fostered a return to true one-on-one customer service.  This is just one of the major factors that is causing such a disruption in the real estate industry.  As if the real estate recession was not enough to change the way big franchises do business (can you say Realogy?), they also have had to deal with the dying print newspaper industry, the mainstay of real estate advertising.  Real estate brokers no longer hold the keys to the castle now that the Internet offers consumers an online MLS, not to mention just about anything and everything they ever needed from a huge bricks-and-mortar.
The comeback of personal customer service in real estate brings us full circle to the way it was in the beginning, and the way it should be:  personal one-on-one attention from one professional who is competent, educated, experienced, and trustworthy.  Consumers no longer choose to hire a corporation's reputation or a massive building full of cogs.  Consumers realized they don't hire a building or a name:  they hire an individual.   Consumers are choosing to hire one professional, because in the end personal customer service in real estate is about one client and one agent serving that client.
Last Updated on November 26, 2012 by Chuck Marunde