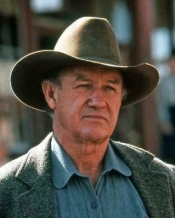 So you have decided to keep your eye open for a nice luxury home in the Sequim area that is very private and has a peaceful setting and a great mountain or water view.   But you've looked through the local MLS on a couple of websites (including this detailed and map-based Sequim MLS Search), and you haven't seen anything that struck your fancy.
Let me guess.   You want something that is off the beaten path where no one can drive up to your house or even onto your property.   An iron gate would be essential.   Can't have open access around your property boundaries either.   Must be something that can be secured.   And it needs to be a nice house, or a great property where you can build your own dream home using a builder who can be discreet.   Maybe something like Kris K's place.   Oops!   Sorry Kris.   Well everyone knows you live here anyway.   You've been here the longest.   [My other friends from Hollywood will remain anonymous as they prefer.   I promise Andy.]
My point?   What you seek may not be listed in the MLS.   I recommend you just tell me exactly what you want, and I'll find it for you, even if it is not for sale now.   I understand client confidentiality.   I'm 54, retired real estate attorney, bachelor, and while I'm a nice guy, I'm also a tough negotiator on your behalf.
May I suggest a couple of other articles I've written for you:
Buying Sequim Real Estate Anonymously
Real Estate, Estate Planning, and Asset Protection
Movies Filmed in Port Angeles
Email me at chuckmarunde@gmail.com for a private communication, or call me on my cell anytime at 360-775-5424.
Chuck Marunde, J.D.
Last Updated on October 31, 2008 by Chuck Marunde