A beautiful luxury home just sold to a California couple, and it is unquestionably one of the great luxury homes on the Olympic Peninsula. It is 3,600 square feet on one very private treed lot, with a modern kitchen and even a swimming pool to stay in shape.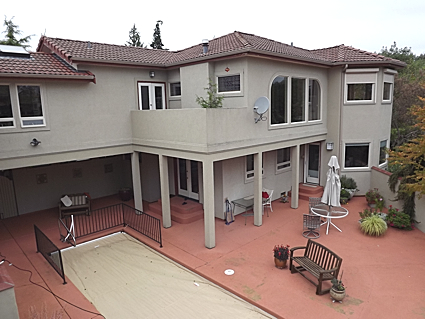 Luxury Home With Pool
Couples moving to the North Olympic Peninsula from Port Townsend to Port Angeles are searching for the home where they plan to spend their best retirement years. But most couples are not looking for a large home or an expensive luxury home. On the other hand, there are some couples who enjoy entertaining and having friends over to enjoy good food and a glass of wine, and this home is definitely designed for comfort and entertainment.
Luxury Home Privacy
Many couples looking for a luxury home want some sense of privacy, and while that doesn't mean no other homes are visible, it does mean they want to be able to walk around in their homes and on their properties without being seen by neighbors. This home certainly provided the trees and vegetative screens to provide a very private setting.
What a beautiful property and home. I had the pleasure of representing the buyers of this gorgeous luxury home.
Last Updated on September 20, 2019 by Chuck Marunde