Real estate agents are supposed to take beautiful photos of their listings.  Right?  After all this is how buyers begin to picture a home, and it's a beautiful photograph that catches a person's eye.  Stunning photos pull us into the listing for a closer look, and it's these visual aides that encourage a buyer to add that listing to their favorites so they can view it when they arrive in Sequim.
Real Estate Agents and Listing Photos
I probably should show an example of terrible photographs of other real estate agents, but I just can't bring myself to post one here.  First, some of them are so ugly, I can't bare to look at them, and secondly, it would not be a good idea to share another agent's photo disaster.  What I am showing here are examples of nice photos that help buyers get an idea of how beautiful this home is.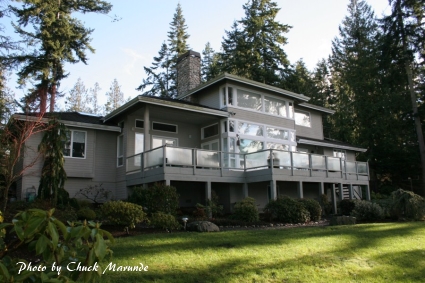 Sellers assume (do they not?) that real estate agents will do all this.  This is fundamental.  It is basic marketing 101.  So why oh why are about 65% of all the MLS listings missing photos of key sections of homes, or why are so many photos blurry or low resolution, or why are so many photos not accurately depicting the home?  In an earlier article I wrote:
You're on your computer in California, or maybe you're in Arizona or Nevada right now looking at homes on the MLS in Sequim or Port Angeles.   "Darn it," you say to your spousal unit.   "There are no photos of the back of the house or the rec room or the garage or shop in this MLS listing either.  What are the real estate agents thinking?"   As your beloved multi-tasks from the kitchen, you hear this soft response, "Well, honey, we'll just have to wait 'till we get there to see the rest of the house."
Real Estate Agents as Listing Agents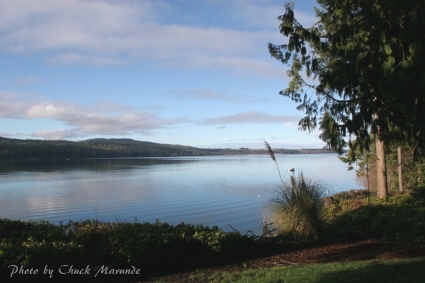 You can see more photos of this listing at Sequim Water View Home for Sale. 
Real Estate Agents – Photographer for Hire (Free)
If you are are planning to buy a home in the Sequim or Port Angeles area, and you have found a listing online but the photos are incomplete, email or call me, and I'll go out and take good photos and email them to you.  It would be my pleasure to help you filter through the MLS listings and ultimately identify the homes you want to see when you arrive in Sequim.  Meanwhile, I will continue to encourage real estate agents to take good photographs.
Last Updated on September 4, 2011 by Chuck Marunde