Real Estate Agents can get designations, like titles after their names.  Are these designations good?  Do they bring something to the table for you as a client?  The way we describe designations in the profession is to say we "earn designations," which means we pay to go to a class for an afternoon or a day or a week, and then we get a certificate that shows that we attended the class.  What are clients to think of these designations?  I'll tell you what clients actually do think (because I've asked many), and I'll tell you the truth about designations and whether they have value to offer you as the client.
Real Estate Agents and Designations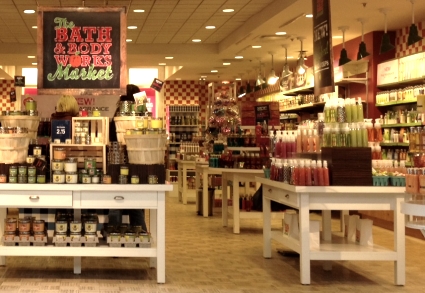 Real Estate Agents and Education
My 15 year old daughter uses facial scrub and other cosmetics so she will look good to her friends and piers.  Of course, I know she is beautiful without any cosmetics at all, but I understand and support her desire to use some cosmetics.  Hence, I was shopping today for her facial scrub, also known as a facial exfoliate.  I was dumbfounded by the choices.  There used to be two or three brands, but now there are dozens, and the variations in titles made it very confusing. 
There's morning burst facial scrub, deep action exfoliating scrub, deep clean long last shine control daily scrub, invigorating foaming scrub, clear pore daily scrub, detoxifying facial scrub, positively radiant skin brightening scrub, resurfacing scrub, carrot exfoliating scrub, refreshing citrus recleanser, and there are entire shelves of scrub with more names that I don't understand.  I will admit that there are some that smell really great, some that feel like they would do a good job, and others that are tinted tantalizing colors.
Real Estate Agents Designations Like Exfoliating Scrub
What does this vast variety of facial scrubs with so many fancy names have to do with real estate agents and their designations and certifications?  A lot more than you might think.
Here are a small handful of designations that real estate agents pay to get (they also have to sit in a classroom for X number of hours).
ABR (Accredited Buyer Representative), Cost:  $300
ACRE (Accredited Consultant in Real Estate ), Cost:  $500
ACR (Accredited Seller Representative), Cost:  $300
AHWD (At Home With Diversity), Cost:  $50
CRE (Counselor of Real Estate), Cost:  $2,500
CRS (Certified Residential Specialist), Cost:  $150
E-PRO (Certified Internet Professional ), Cost:  $400
GRI (Graduate Realtor Institute), Cost:  $1,900
And there are hundreds more, kind of like facial scrubs at the mall.  So do clients really care, and do they even know what all these designations are?  I've asked many clients over the years, and they all say the same thing.  They don't know what the initials are after all the real estate agents' names, and get ready for this–they don't care.
These are the clients themselves talking like this, not me.  Education is good.  In fact, I went overboard on my own education.  I have not just a day's worth or a week's worth from a quick seminar, but a college degree in economics, a law degree specializing in real estate, and 20 years of real estate law and hundreds of seminars.  So I've been there, done that.  But I don't do the designations now.  They are, in my humble opinion, good for a little education and help, but mostly worthless.  (I've spent more time in classrooms than any Realtor I know, and far too many hours are wasted.)  Does anyone else get the idea that all these classes, all these designations and certifications may just be part of a large racket to make money by schools and associations?  Hey, I'm just asking.  I wouldn't blame the instructors, because we have some great instructors, and they are enjoying teaching, and they deserve a paycheck for their time.  [This article will not be popular among Realtors who place so much value on their designations, even if their own clients do not.  But if you read my articles, you will notice that I am very consumer oriented and focused on the best interests of my clients.  I look to the substance, not the appearance.  I constantly ask how I can actually help my clients, not just how I can look good to my clients.]
For real estate agents who do not have college or law degrees in real estate, I would encourage them to get as much education as possible to do a better job for their clients, but I would also say don't count on the designations doing anything to impress anyone.  No one is impressed by our degrees or designations.  Clients want the substance, not the appearance.  [No one knows what the J.D. stands for after my name.  Very few even ask.  Now that you're curious, I guess I'd better tell you.  J.D. stands for Juris Doctor, or in plain language, Doctor of Jurisprudence.]
What are clients really looking for in real estate agents?  Education?  Yes.  Experience?  Yes.  Professionalism?  Yes.  Designations and certifications are not quick solutions for the depth of education, experience and professionalism clients want.  But clients also want honesty, integrity, and trustworthiness.  Try putting those character attributes on a certificate. 
What do you as a buyer want in real estate agents, or the buyer's agent you hire?  Do all those letters after a name mean anything to you?  Do those letters have value to you?  In the end, maybe all those designations real estate agents pay so much money for are like the many brands of facial scrubs on the shelves at the mall.  Some smell really great, some feel like they would do a good job, and others are tinted tantalizing colors.

Last Updated on April 4, 2012 by Chuck Marunde