The Sunland Golf Course has been a topic of conversation for a couple of years among retirees moving to Sequim.  Sequim has some great golf courses, and Sunland is one of them.   I received these insightful questions from a client recently and decided to share the questions and answers with others who may be curious about the Sunland Golf Course. 
Sunland Golf Course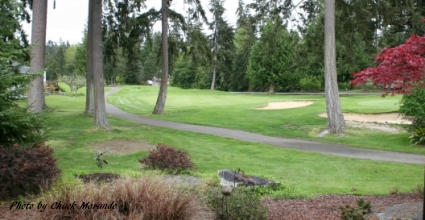 Question.  I have a question about  Sunland.  I think it would be a pleasant place to live but many of the properties are a bit older and could use a refresh. However, I've also read that golf course communities are not in as much demand as they had been so I wonder if one could expect folks to buy these older properties and fix them up.  Or is the "bloom off the rose," so to speak, for communities like Sunland?  I know this question is impossible to answer and one can only speculate.  Still, I wondered what you think is in the cards for Sunland?  Thank you for your help and responsiveness.  I hope everyone in Sequim is as friendly and welcoming as you seem to be!
Sunland Golf Course Issue Dead?
Answer:  Great questions.  I'll do my best to answer them to your satisfaction.  Sunland is a very nice subdivision.  The real estate market really hit Sunland hard, certainly because of the recession, but also because of the internal dispute between homeowners and the Golf Club.  Things seemed to have smoothed out for now, or at least both the Club and the Homeowners' Association both deny that there is anything of concern at this time.  For more about the history of the Sunland Golf Course issues, you can read two articles I wrote over the past couple of years on this issue:
Sunland Golf Course Financial Issues
Sunland Golf Course Bankruptcy?
Sunland Golf Course in Good Shape
Here's my take on homes in Sunland now.  Because of the recession, and because buyers have apparently been concerned about the golf course issues in Sunland, buyers have been few and far between for homes in Sunland.  As of today, there are 42 homes for sale in our MLS in Sunland (north and south), and 14 have been on the market for over 300 days.
But when I look at how many homes in Sunland have sold above $200,000 in the past 12 months, I see there are 23.  That's not bad.  But I do think prices have come way way down from where they were, and buyers are now finding some of the best bargains in all of Sequim in Sunland.  In my opinion, there is no issue of concern with the Golf Club for homeowners, and the homes are bargains right now.  It's true that many of the homes are old enough now so that they can use some upgrades, especially in the kitchen, and some maintenance work, but most retirees in Sunland have kept up on major maintenance and most of the homes are in excellent condition.

The Sunland Golf Course is always kept immaculate, and is beautiful, so this is still a huge attraction, and for retirees who like the area and don't mind a small lot with houses close together, I would definitely include Sunland as a great place to live.  There will be a market for homes in Sunland for many years to come.  Golfers tend to be passionate about golf, and there's no doubt that there will be many golfers moving to Sequim in the coming years.  Stopping golfers from playing golf would be like stopping gravity.  Not going to happen.  So Sunland remains popular, especially to golfers.  On the other hand, over 85% of the Sunland residents do not play golf but live there because of the ambiance and the community.

Sequim will continue to grow.  It is a haven for retirees all over the country, and the volume of emails and inquiries I get from people planning to retire one, two, and five years from now is amazing.  I would encourage any buyers looking carefully at Sequim to include homes in your search in the Sunland community.  The Sunland Golf Course is a beautiful setting even if you don't play golf.

August 18, 2018 Update: See the latest update at Sunland Golf Club Issues.
Last Updated on August 18, 2018 by Chuck Marunde