Real estate investment analysis programs are typically expensive, but today I bring you a powerful real estate investment analysis tool online that is absolutely free.  A friend of mind developed this software to help you analyze potential investments in rental housing.  I've written elsewhere that there are some great investment opportunities in the right property and the right price.  A small number of wise investors are selectively buying single family homes and will multiple their investments over the next ten years in very secure real estate.  See my earlier article on How to Get Wealthy in a Recession Like This.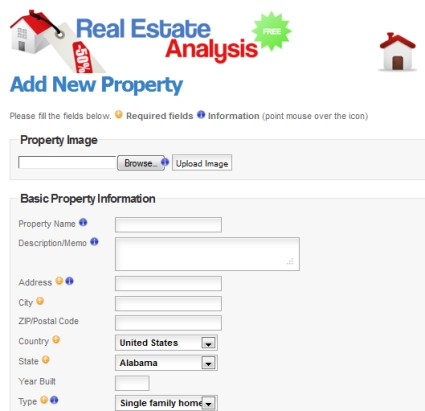 Real Estate Investment
If you use your mouse to click over this image above, you will be taken directly to the online  Real Estate Investment Analysis.  It's a great tool, and you don't even have to register to use it.  It's free, and there are no gimmicks and no hooks.  I love this kind of free real estate tool, and I thought you might appreciate it, too, especially if you are considering real estate investment as part of your future plans.
Last Updated on November 26, 2011 by Chuck Marunde