One of the challenges of living in one part of the country for many years and then shopping for a home in a new area where you intend to retire is that markets tend to be so different around the country.  I'm in Las Vegas as I write this visiting my son, and it's a great opportunity to look at houses.   How different the Sequim and Port Angeles real estate market is from the Las Vegas market.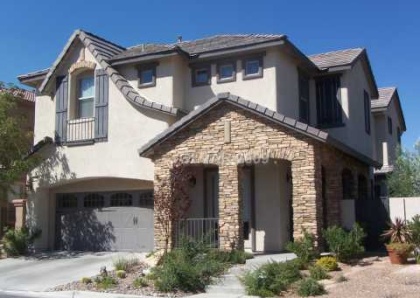 Las Vegas has a much bigger market and inventory, and there is a large inventory of foreclosures, too, that dwarfs the Sequim market.  The architecture is dramatically different, and neighborhoods are different.  And the state of the real estate market has driven the prices of homes in Vegas way down.  A home can be purchased in Vegas for $150,000, and a very small home can be purchased for around $100,000.  A beautiful custom home with 4,000 square feet, two levels, four bedrooms, and bathrooms in each bedroom can be purchased for around $500,000.  This same home would have been closer to $800,000 a few years ago.
The Sequim market has been much more stable, and nice homes are not cheap.  You can find a beautiful home in the $275,000 to $450,000 price range.  Incredibly beautiful.   Lots are priced very low at this time, too.
It seems to me that when coming to Sequim or Port Angeles to look at homes, you have to shift your thinking from the style of homes and neighborhoods and prices where you live now to the local market.  Our Sequim market is unique and most likely quite different than the market where you live now.  As I jog through Vegas neighborhoods this weekend, I can see how dramatically different the market is here.
Last Updated on July 27, 2012 by Chuck Marunde