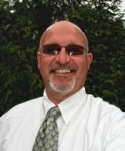 Real estate agents are leaving the business around the country.   No surprise.   Jokes abound about how every Tom, Dick, and Jane holds a real estate license.   With a real estate market that is way down, one would expect that many would be washed out of the business.
The National Association of Realtors just announced they lost more than 100,000 members since 2006.   I believe that number only represents the tip of the iceburg.   Here's why.   For every agent who stops paying their dues to the NAR, there are several agents who are on the fence.
I've talked to some local agents, and this is not an unusual statement, "I've not done anything in real estate in months.   I've been home with my (husband or wife), and frankly, I have no idea what's doing on in real estate."   Many agents have left the business in favor of a salary so they can pay bills and support their families.   Nothing wrong with that.
My speculation on a local level is that as many as 30% of all licensed agents who were working when the business was better are not currently working full time and are essentially out of the business, although they are still licensed and paying their dues to the local, state, and national associations.     There are no reliable stats we can analyze to understand how many agents are quitting and leaving the business.   We do know they are leaving the business in droves.
This is actually good news for consumers.   When the dust settles, consumers of real estate services will be left with agents who are full time professionals and committed to the profession and their careers.   This will leave consumers with Realtors with more experience, better track records, and   greater longevity than the "flock" of licensees who got licensed and made money in easier times.   (We can also expect that some real estate brokers will literally go out of business.   You may be surprised at who does go out of business.)
Our free enterprise system has a way of cleaning up imbalances.   The system is often harsh, but in the long run, opportunities to fulfill greed diminish, prices find balance, poorly managed brokers shut down, and slowly health returns.   Good will come out of this, and in the long run we will all be glad for the results.
By the way, I'm not leaving the business.   I'm as busy as an agent could be.   This week I wrote an offer on a $400,000+ house, and today I write an offer on a lot for $200,000+.   I have several pending transactions, and many listings.   As I have said elsewhere, there are still buyers, just less of them.   The key is connecting with them.
Last Updated on September 12, 2008 by Chuck Marunde