Search the entire Sequim MLS or Port Angeles MLS.   No money has been spared to give you the most advanced cutting edge MLS search tool, so you can search all the homes for sale in the entire MLS in Sequim and Port Angeles.   You can also search for vacant land.
You can narrow your focus by city, or even areas within and around Sequim and Port Angeles, and you can get as specific as you want with your parameters (bedrooms, square footage, etc.).   Once you get a list of results, just view the details for a full listing sheet with photos, too.
And I also added a map feature, so you can see where each property is located.   Just click on the image below to start your search now.   Notice that I have not required that you register your name and email.   Of course, if you find this useful, I would love the privilege of being your buyer's agent.
Sequim real estate and Port Angeles real estate found here.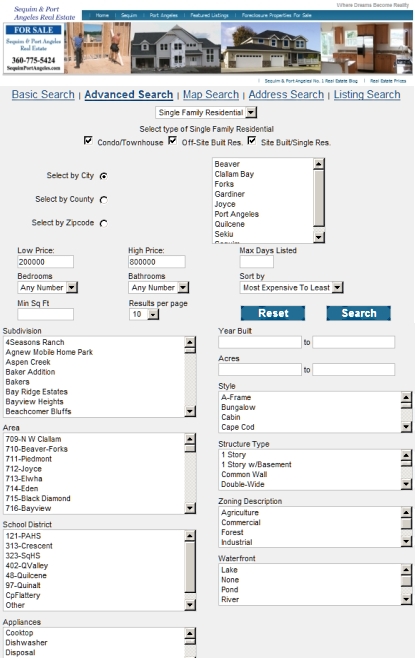 Last Updated on April 10, 2009 by Chuck Marunde