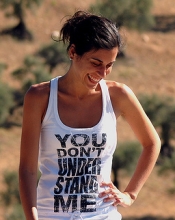 Words matter. Wars have started with words. Now there is proof that some words help sell a home faster. A National Bureau of Economic Research study in Canada dissected the wording of more than 20,000 Canadian home listings from 1997 to 2000.   Top salesman know that the words they use in their ad copy is very important.   Words are not everything, but they are more than most people realize, especially in a slow market.
Words, titles, captions, and descriptions can either cause a buyer to pause and consider your listing amidst the thousands of listings, and perhaps schedule a showing.   If you don't connect with a buyer initially, if you don't capture their attention, if they don't ever see it, you don't sell your home.
Homes described as "beautiful" moved 15 percent faster and for 5 percent more in price than the benchmark. "Good-value" homes sold for 5 percent less than average. Another finding in Anglin's study was that the plea of "must see!" was received about as enthusiastically as a dinner-time telemarketing call. Using "must see" had a statistically insignificant effect on the number of days homes took to sell.
Words that help sell a home:
Handyman special
Curb appeal
Move-in condition
Landscaping
Granite
Gourmet
Golf
Words that hurt:
Motivated seller
Good value
As-is
Clean
Quiet
New paint
Listings where "landscaping" was heralded sold 20 percent faster, and homes in "move-in condition" took 12 percent less time to sell than the benchmark, although the study showed that "move-in condition" had an insignificant effect on the sales price. Descriptions of houses that indicated an obvious problem — such as "foreclosure," "as-is" and "handyman special" — drew substantially lower sale prices. Words that suggested desirable attributes — "granite," "maple," "gourmet" — translated into a higher sale price, the study found. One problem discovered was that "superficially positive" words that, in effect, damn with faint praise — such as "clean" or "quiet" — had zero or even a negative correlation with prices.
Words are not everything, but they are vital elements of a successful campaign that either captures the attention of a potential buyer, or not.   I've written elsewhere about how critically important good photographs are as visual aides to get a buyer on your property.   I've also written about how important it is to have your photographs and sales copy in the right places, where buyers are actually looking.   How and where you advertise your home for sale not only makes the difference between selling a home or not selling a home in a slow market, it also determines how much money you ultimately get at the closing table.
Quotes from another great Seattle Times Article.
Last Updated on January 6, 2021 by Chuck Marunde