What if the Sequim appraisal price is less than what you and the seller agreed to in your purchase and sale agreement (PSA)?  Let's say you find a home and you say to yourself, "Yes, I could live in this home for the rest of my life.  It's perfect."  You have your buyer's agent write an offer.  The seller counters, and you counter, and the seller accepts.  You now have mutual acceptance, in other words, you have a contract.  But suppose your bank orders the appraisal and the out-of-town appraiser appraises the home for $15,000 less than what you agreed to pay?  Is there an acceptable solution for you as the buyer?  You could pay the additional amount in cash at closing, but that's not the kind of solution most of my client would pick.

Sequim Appraisal Too Low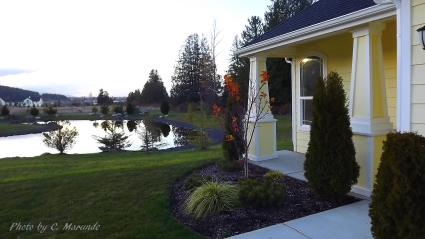 Sequim Appraisal Reduces Price
Fortunately there is a good answer for you as the buyer.  As a buyer's agent, and having been a real estate attorney for 20 years, I can share the contract provision in the PSA that gives you the ability to negotiate a better price.  The paragraph that saves you is para 6 of the Financing Addendum dealing with your Sequim appraisal:
6.  APPRAISAL LESS THAN SALE PRICE.  If Buyer's lender's appraised value of the Property is less than the Purchase Price, Buyer may, within 3 days after receipt of a copy of lender's appraisal, give notice, which includes a copy of lender's appraisal, of Buyer's election to terminate this Agreement unless Seller, within 10 days after receipt of such notice, delivers to Buyer either:
a.  A reappraisal or reconsideration of value, at the Seller's expense, by the same appraiser or another appraiser, acceptable to the lender, in an amount not less than the Purchase Price; or
b.  Seller's written consent to reduce the Purchase Price to an amount not more than the amount specified in the appraisal or reappraisal by the same appraiser, or an appraisal by another appraiser acceptable to lender, whichever is higher.  (This provision is not applicable if this Agreement is conditioned on FHA, VA, or RD financing.  FHA, VA, and RD financing does not permit the Buyer to be obligated to buy if the Seller reduces the Purchase Price to the appraised value.  Buyer, however, has the option to buy at the reduced price.)
If such appraisal, reappraisal, or consent to reduction of the Purchase Price is not so delivered, this Agreement shall terminate and the Earnest Money shall be refunded to Buyer.  The Closing date shall be extended as necessary to accommodate the foregoing times for notices.  Buyer's waiver of the Financing Contingency constitutes waiver of this Paragraph 6.
Sequim Appraisal

Language – Plain Meaning

Have you ever read something that gives you a headache trying to unravel its meaning?  Lawyers write that way, and you have to read this several times before you finally can say, "I get it."

In plain language, if your Sequim appraisal comes in less than the contract price, you give the seller the option to pay for a new appraisal, and if that comes in less than the contract price, the seller can reduce the price and make you happy, or the seller can refuse or not even respond, and the transaction is terminated.  As the buyer, you have all the power in this re-negotiation.  Now you know what happens if your Sequim appraisal comes in below your purchase price.

Last Updated on February 15, 2012 by Chuck Marunde