Who is the number one Sequim Buyers Agent?  (Excuse the absent apostrophe.  There's a reason.)  Wouldn't sellers like to know that?  Probably, but they don't know.  Why?  Because this Sequim Buyers Agent markets to buyers.  Wouldn't sellers love to know what agent has the largest and most effective Internet marketing machine that could be marketing their homes?  Yes, but they don't know.  Why?  Because this agent is so busy and doesn't have time to market to sellers.  Believe it or not, most sellers do not even know about this Internet marketing system that is selling so many homes!

Sequim Buyers Agent Sells Homes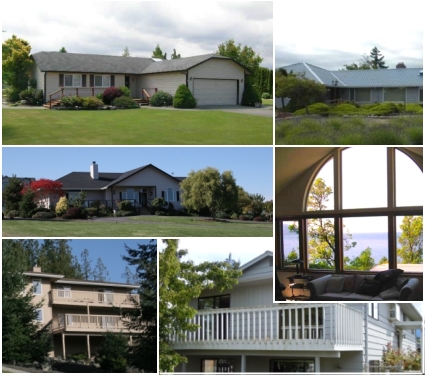 I rarely talk about what kind of agent I am.  I hate boasting and arrogance, especially when I see it in myself.  It doesn't persuade clients anyway.  The purpose of this article is to share something I've never shared before with buyers or sellers.  What is it?  It's a simple fact:  I have created the most effective and largest Internet marketing machine on the Olympic Peninsula in Washington.  That's a fact.  It's the system that I want to write about today.  The proof of the success of this system is seen in a couple of ways, only one of which I will mention here.

Sequim Buyers Agent Sells a Lot of Homes in Recession
Here's the proof.  My system has sold more houses so far this year from January through September of 2011 as a Sequim Buyers Agent than any other Buyers Agent.  There are listing agents who have more total sales volume, but they are not selling as many homes.  Many listing agents just go out and list property and let other agents (like me) sell their properties.  Listing a lot of homes does not impress me.  Anyone can list a property, put it in the MLS and let other agents sell it.  The real estate business has spawned many listing agents.  List list list.  That for many agents has been the name of the game for several decades. 
But what really serves the consumer best?  Giving a great listing presentation and putting a listing in the MLS so other agents can sell it?  Or marketing to connect with qualified buyers and actually selling homes as a Sequim Buyers Agent?  My conviction is that this marketing system has integrity and does what clients hope it will really do–sell homes.

That's precisely why I built a huge Internet marketing system to reach buyers.  It is working exceedingly well!
Disclosure:  I pulled the data for this proof out of the Olympic Listing Service.  For the period from Jan 1 through Sept 30 of 2011, there are two agents listed ahead of me as selling more volume and more homes for all of Clallam County.  One is not a Sequim agent.  The other is not one agent but a whole team of agents.  That means for volume and the number of homes sold in the first three quarters of 2011, my system has sold more homes than any other individual Sequim Buyers Agent.

To learn more about my system and how I sell so many homes in Sequim and Port Angeles, email or call for an appointment.  Let's talk.  If I can list your home and put it in my marketing system, which is connecting with more buyers than any other system, wouldn't that help you sell your home faster at the highest possible price?
Last Updated on September 6, 2019 by Chuck Marunde