Operating a Sequim home business has always been popular for retirees in the Sequim area, but it is becoming more and more popular for two huge reasons. In this article I'll explain why a Sequim home business is such a good idea for almost any retiree.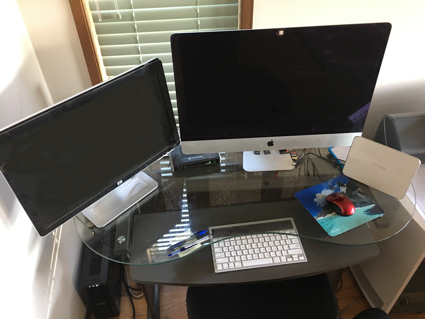 Sequim Home Business – It Makes Sense
Who retires to the Sequim area? People in their 50s and 60s who have had full professional careers and who have vast knowledge and experience and life wisdom. These incredible people have so much to offer the rest of us, and they are far too energetic to retire and do nothing. They are not the kind of people who plan to sit in a lazy boy chair, eat potato chips, and wait until they die. Far from that, retirees who move to Sequim are full of life and excitement about their futures. Many take a career of amazing experience in science, engineering, writing, teaching, law enforcement, and so on, and become consultants or trainers working out of a Sequim home business. With high speed Internet, you can showcase a small Sequim home business and give it a wonderful professional online image. Running a home business with your unique skill set can be very fulfilling.
Sequim Home Business – Financially Wise
Many retirees are also wanting to run a Sequim home business because they want or need the income. The future is full of uncertainties. You might have a six figure retirement from a California municipality or the State of California, but what does the future hold for the budgets of those governments? Many have been expressing concerns about the future solvency of some state and municipal governments. I know a commercial airline pilot who was worried his retirement would get reduced by 70% because of the airline's reorganization. I know a retired deputy from Los Angeles who is being told his retirement may get reduced substantially. Even if your retirement check keeps coming forever, you can be certain your living expenses will increase, including health care and prescriptions.
For those who want to retire but have not built a huge nest egg to live on for the rest of their lives, running a Sequim home business may be a necessity. Financial planning for retirement has and is dramatically changing. Large corporations are not necessarily the place to find a steady 20 or 30 year career anymore. Microsoft and many companies prefer to hire independent contractors, not employees, and they can terminate these contractors without any long term commitment or benefits or retirement. [Read The Crisis in Retirement Planning, Harvard Business Review, July-August 2014.]
What does this mean? It means operating a Sequim home business where you build a monthly income to live on is probably going to replace the $3 million dollar mutual fund that provides a $100,000 annual retirement income. In the current generation, most will not have the option of creating that large nest egg. Consider this: creating a $4,000 a month income running a Sequim home business is the equivalent of getting a 3% annual income off a $1,600,000 retirement account. Another way of thinking about this is to say that a home business that provides a $4,000 a month income is worth $1.6 million invested. Don't underestimate the value or freedom of running a successful home business.
These are two great reasons to think about operating your own Sequim home business and why so many of us do.
Last Updated on September 6, 2019 by Chuck Marunde