Sequim homes are hot right now. Many buyers are experiencing some frustration, because when they find what they think could be "the one," it is either pending or goes pending before they can get to Sequim. One of the advantages of using Sequim-Homes.com to monitor Sequim listings is that you can see the "Status" of all listings. In other words, you can see if a favorite on your list changes from "Active" to "Act. Under Contr.-Cont." This stands for "active under contract" which means it is pending. You can also have email alerts sent to you if a listing changes status.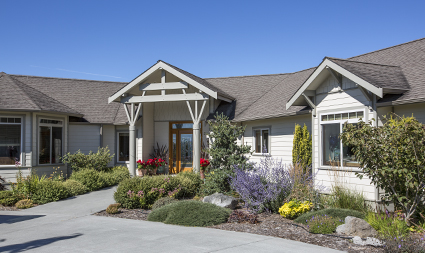 Sequim Homes and Days on Market
This home in the photo was on the market for almost 70 days before it sold. I represented the buyers. It's always unpredictable when Sequim homes will sell or how long any particular home will be on the market before it sells. What has been happening this spring is that Sequim homes have been selling much quicker than they have been over the past 8 or 9 years.
While prices have not substantially increased, the time on market (days on market or DOM) has been decreasing, and more Sequim homes are selling for the full listed price. It's not clearly either a buyer's market or a seller's market, but it is tilting toward a seller's market. The Sequim real estate market (and Port Angeles and Port Townsend) is a small market with a slow but steady pipeline of buyers. That means it is statistically hard to define the market until a trend has been long established.
Sequim Homes Recommendation
My recommendation to my buyers is to know exactly what you want in a property, the kind of location you want, the floor plan, and much more. Then watch Sequim homes on Sequim-Homes.com and save your favorites and monitor them until you come to view your short list of favorites. Email me questions, and I will help you filter the homes on your list so you don't waste your time when you get here. As you know, the photos and information in the MLS do not always give you a complete and accurate representation of what you will see in person.
And lastly, when you do find the ideal home, don't dilly dally. Draft the offer and get it submitted right away. In this market, if you love a home, you can almost bet that one or two other buyers with similar preferences have been looking at it, too. We haven't seen Sequim homes sell like this for almost a decade.
Last Updated on September 7, 2019 by Chuck Marunde