Another Sequim home just sold. This home was only on the market for 22 days before it sold. It sits on a beautiful little one acre parcel with an old but small barn. With 2,082 square feet, three small bedrooms, and a kitchen that could use remodeling, it sold for $200,000. It isn't the home that most retirees are looking for, but it was an ideal starter home for a younger couple. It was listed at $209,000. Homes in this price range seem to be flying off the shelf lately.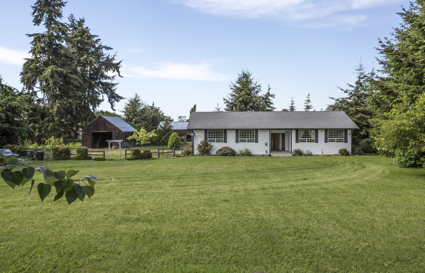 Sequim Home for Sale
There's another Sequim home available that has been completely remodeled, and while it isn't large in square footage (1,400), it is on almost an acre and totally updated like new. The three bedrooms are larger than the other home, and the kitchen is a brand new modern kitchen. In fact, the entire interior of the home is brand new, new everything, including new appliances (stove/oven, dishwasher, refrigerator, and washer and dryer). You can see this home online at Sequim Home for Sale with acreage.
Sequim Home Search
When you do your Sequim home search, be sure to use an accurate MLS site that includes all the local Sequim listings. Yes my friend, there are syndicated MLS sites with terribly inaccurate information. Sequim-Homes.com includes all the Olympic Listing Service homes for sale, and you'll notice at the bottom of Sequim-Homes.com there is a second MLS site that you can use, which includes any Northwest MLS listings in the Sequim area. All local Realtors uses the OLS, and while it is rare that an outside Realtor will list a Sequim property, if they do, it would be in the NWMLS system.
Last Updated on September 7, 2019 by Chuck Marunde