SOLD – Sequim Homes for Sale:  I am pleased to announce the sale of another beautiful Sequim home.  This is a 3 bedroom, 2.5 bath home with 3,000 square feet on one level.  The home was built in 1970, but was remodeled and is in excellent condition with hard wood floors and a sun room facing south with a view of the Olympic Mountains.  Below a valley of farm fields full of hay and some cows in the distance makes this the kind of peaceful setting so many retirees are looking for when they are shopping Sequim homes for sale.
Sequim Homes for Sale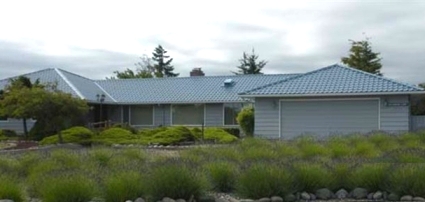 Sequim Homes for Sale with Mountain Views
This home sits in a great Sequim neighborhood of very nice homes, and in an area where all the retirees take very good care of their yards with nice landscaping.  Of course, many people like low maintenance landscaping.  In these challenging times, many retirees are living more efficiently, low energy heating and appliances, natural lighting, and low maintenance yards.  This home also has a wonderful backyard view of the mountains and farms below.  It might interest you to know that 40% of my retireed clients want a water view, and 40% want a water view.  The other 20% want fields or private treed areas.
Sequim Homes for Sale with Water Views
Water views are also very popular here, and since we live on a peninsula, we are surrounded by water.  The reality is that a very close up or panoramic water view adds a great deal to the price.
This home was recently listed at $355,000, and originally it was listed at $439,000 almost 790 days ago.  This home was on the market for over two years.  I represented the buyers as their Buyer's Agent, and we negotiated the final price at $320,000.
You can search the Sequim MLS by going to my online MLS search, which allows you to search both the Olympic Listing Service and the Northwest MLS and has a nice map showing you where all the listings are.  Of course, you can also switch the map view to a satellite view to look closely at the neighborhood.  That site is located at Search Sequim Homes for Sale.
Last Updated on September 4, 2011 by Chuck Marunde