You're on your computer in California, or maybe you're in Arizona or Nevada right now looking at homes on the MLS in Sequim or Port Angeles.   "Darn it," you say to your spousal unit.   "There are no photos of the back of the house or the rec room or the garage or shop in this MLS listing either."   As your beloved multi-tasks from the kitchen, you hear this soft response, "Well, honey, we'll just have to wait 'till we get there to see the rest of the house."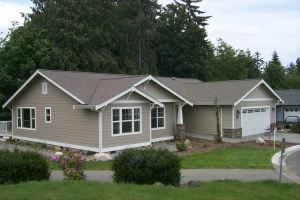 I have good news for you.   You don't have to wait until you get here to see more of that house or the property.   Email me or call me, and I'll go take some additional photos for you.   I find that clients really appreciate being able to narrow down their search as long as they are fully informed, and that includes good photos of the whole house and property.
I love photography, so I try to capture good photos for my own clients, but let's face it, most Realtors are not trained in photography or the use of software and the Internet to edit and upload good photos.   A look through the MLS and the photographs that are posted will quickly demonstrate that point.
I'm here as your Sequim Buyer's Agent or your Port Angeles Buyer's Agent to help you filter through the available homes in the inventory, so when you get here you don't have to waste your valuable time looking at homes that simply don't match your criteria.   Want more photos?   Let me know.   I'll be glad to help.
Last Updated on June 30, 2009 by Chuck Marunde