I just sold this Sequim home to buyers from Mesquite, Nevada. They knew precisely what they wanted. We just had to find it. They wanted a modern home built with quality materials and workmanship, a great floor plan, and a semi-private location. They also wanted some acreage, a barn for a horse, and room for a guest cottage. They also wanted a water view. All of this was a tall order, but we did find it, and I helped them negotiate an extraordinary price.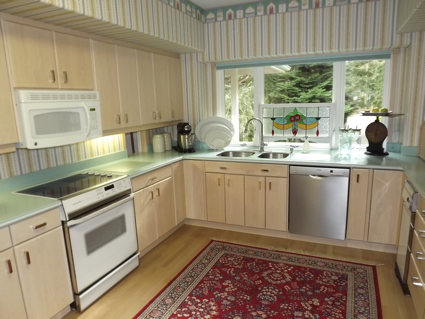 This home has a kitchen design that is deceptively simple, but this kitchen is something right out of a Homes & Garden Magazine. Simplicity and functionality . . . with quality. Designed by a master architect who moved to Sequim and designed his own home, everything in this home flows from room to room. 
Buyer's Spring Arrives in Sequim
Sequim homes, like this gorgeous home, are selling. Buyers have been arriving in significant numbers suddenly. While our Sequim spring weather hasn't given us any sunburns lately, I can tell you that buyers are arriving just like expected every spring. The home inventory is shrinking, because homes are not being built as fast as they are selling right now.
Schedule Your Sequim Trip
If you would like to retire to Sequim, or just consider Sequim, I recommend planning your trip to Sequim and scheduling a couple of days to look at homes with your buyer's agent soon. And may I suggest you consider hiring me as your buyer's agent? Learn all about me at Sequim Buyer's Agent.
Last Updated on September 21, 2019 by Chuck Marunde